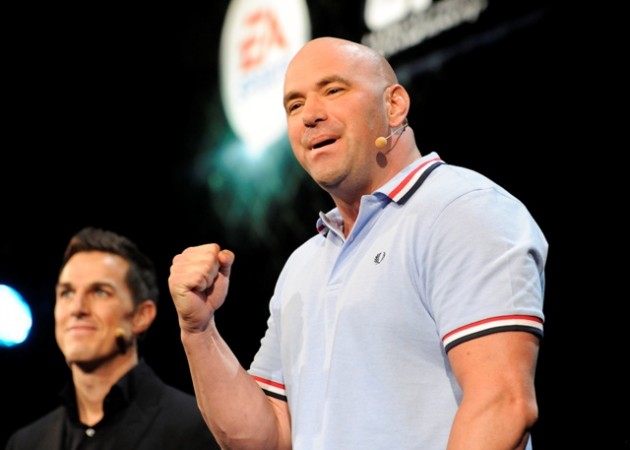 Everyone expected that the UFC Middleweight title match (or rematch) between the champion Luke Rockhold and former champion Chris Weidman would take place in the company's landmark event, UFC 200, but UFC President has different plans altogether.
Rockhold, who decimated Weidman in the co-main event of UFC 194 last December, with brutal ground-and-pound, to enter 2016 as the new UFC Middleweight Champion of the world, will now take on Weidman in their customary rematch in June this year, more precisely, UFC 199.
However, the catch here is the date and the venue as well as the other fight cards for the PPV (pay-per-view) are still to be announced.
Rockhold, who has a 15-2-0 record in MMA, beat the experienced Weidman in the fourth-round of their title match by a TKO two months back at the MGM Grand Garden Arena in Las Vegas. Rockhold had recorded wins against Michael Bisping and the legendary Lyoto Machida prior to that.
However, the 31-year-old American kickboxer didn't face the most decorated UFC Middleweight fighter of all time, Anderson Silva, in his career. Something which Weidman did, and also came out with flying colours. "The All American" Weidman dethroned Silva to take home the Middleweight title, and also register a 2-0-0 record over the veteran Brazilian.
Weidman also beat Machida and decorated fighter Vitor Belfort as part of his title defenses.
Katie Nolan, the host of Garbage Time, forced Dana White to confirm if the second battle between the two experienced UFC Middleweight fighters, was happening in June, and the UFC president responded saying: "Yes, confirmed!"
White also said that UFC pound-for-pound king Jon Jones is set for a return to the octagon in April, and he will most possibly be featuring in a fight against the reigning UFC Light Heavyweight Champion, Daniel Cormier. "April is the match we are shooting for". Asked to be a little more precise, White mentioned, "It's [The rematch between Cormier and Jones] happening!"
Everyone knows that UFC 197 is taking place in April, so, ideally, Cormier vs Jones for the UFC Light Heavyweight Championship becomes the potential headliner.