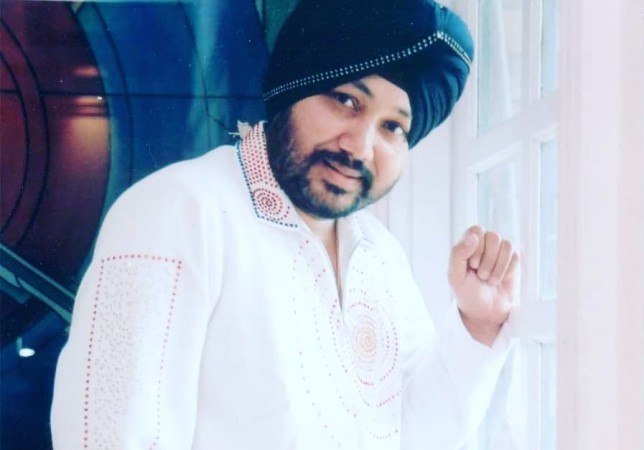 Punjabi pop singer Daler Mehndi was sentenced to 2 years in prison after he was found guilty in the 15-year-old human trafficking case by the Patiala court Friday (March 16). However, the singer was also granted bail by the court.
Mehndi said he would challenge the verdict in the High Court. Let's take a look at the human trafficking case in which the singer was convicted.
Daler Mehndi and his elder brother Shamsher Singh Mehndi had allegedly taken 10 people from India to the US illegally in 1998 and 1999, according to reports.
The first time, Daler had dropped off three girls at San Francisco while he was on a trip with actress Karisma Kapoor and her mother Babita Kapoor.
The second time, the Mehndi brothers dropped off three boys at New Jersey while he was on a trip with Bollywood actors Juhi Chawla, Raveena Tandon and Javed Jaffrey.
In 2003, the human trafficking case was registered after a resident of Balbehra village named Bakshish Singh filed a complaint against the Mehndi brothers accusing them of taking a sum of Rs 4.5 lakhs as a passage money to help him migrate to the US disguising as a member of their troupe. But they subsequently failed to do so.
The Mehndi brothers were booked under Sections 420 (cheating), 467 (forgery) and 120-B (criminal conspiracy) of the IPC in 2003. They were initially arrested by the Patiala police but were later released after a few days.
After Bakshish Singh's complaint, 35 more complaints surfaced against the Mehndi brothers accusing them of fraud and human trafficking.
The Patiala police had also raided Daler Mehndi's offices located at Connaught Place in New Delhi. During the raid, the police seized documents proving the allegations against the singers.
In 2006, the Patiala court ruled that the brothers should be prosecuted as there was enough evidence against them.
On October 9, 2017, Shamsher Singh Mehndi died at a hospital in Delhi where he was undergoing treatment for jaundice for the past one and a half month.
On March 16, 2018, Daler was found guilty and awarded two years in prison by the Patiala court.