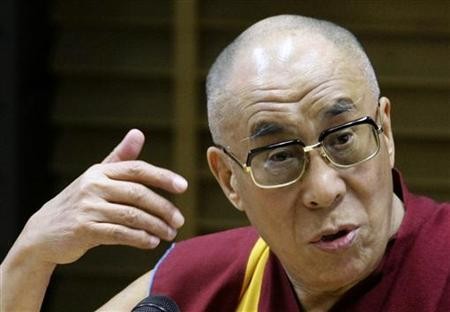 Even as the bilateral talks between Prime Minister Narendra Modi and Chinese President Xi Jinping was under way at Hyderabad House in New Delhi, hundreds of Tibetan protesters turned up at the venue protesting vehemently against the talks, clashing with the Delhi police who detained several of them on Thursday.
Tibet has been under China's iron fist ever since Communist troops marched in in 1950, and its government runs in exile from India, with thousands of Tibetans settled here to escape police atrocities.
The high-level meeting between India and China also prompted Tibetan spiritual leader the Dalai Lama to come forth and express his opinion before the media, calling 'Tibet's problem' a problem of India as well.
"Tibet's problem is also India's problem. Before 1950, the northern border was very peaceful, there was not a single soldier. So sooner or later, you have to solve these problems; not by force but through talks," the Dalai Lama told mediapersons in Mumbai, on a day when the India-China border witnessed its worst face-off in decades .
However, the Dalai Lama did have a few goods words for the Chinese President, a rare gesture for a Tibetan leader towards a Chinese head of the state.
Xi Jinping's thinking is more realistic and open-minded. He should learn from India," he said.
"The Chinese President should learn from some of India's experience. Look, east India, south India, west India, north India, different language, different script. But no danger of separation. Isn't it? Democratic rule, rule of law and free media...(sic)" he said, hinting at the Chinese President to be more tolerant to the Tibetan culture.