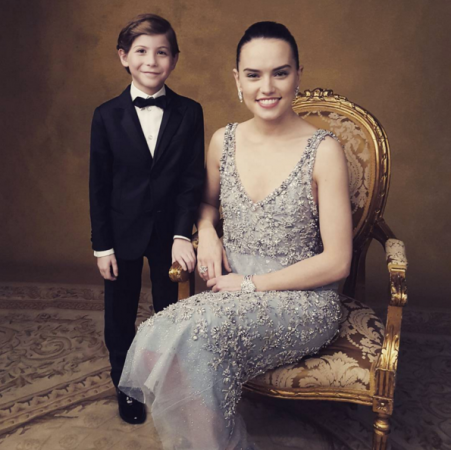 Star Wars fans all over the world were awed when Daisy Ridley made her first appearance as Rey, protagonist in the latest movie of the franchise, "Star Wars: Episode VII - The Force Awakens."
Praised by both the fans and critics, Ridley's character of Rey is one of the major reasons behind the success of "The Force Awakens" worldwide. Her performance received critical acclaim with many critics, including renowned film critic Richard Roeper, describing her portrayal as one of the most strong and influential female characters in the history of Hollywood.
As the actress celebrates her 24th birthday today, here are some of her most popular quotes:
"Rey is so strong. She's cool and smart and she can look after herself. Young girls can look at her and know that they can wear trousers if they want to. That they don't have to show off their bodies."
"Hope makes people good, a lot of the time. You hope for a brighter future, and resentment is outweighed."
"What we've seen of Rey, she looks like she can handle her stuff. So most of the comments I get are from parents who say how wonderful it is that their little girls can see this character."
"The thing about 'Star Wars' is that every single person is important. Even though Rey is a big role, everyone influences everyone. If that wasn't so, why would so many people remember Admiral Ackbar?"
"It's one thing for other people to see potential in you, and it's quite another for you to understand that and see it in yourself."
"So many people look up to Jennifer Lawrence playing Katniss in 'The Hunger Games.' For them to look up to Rey and what she represents would be fantastic. She's a wonderful character. The reason I love her so much is she does all the fun stuff. She fights, runs and protects herself and has an incredible emotional story."
Source: Brainy Quote