Even though cars become increasingly dependent on software and automated driving, technology big-wigs like Google are unlikely to get into mainstream auto-manufacturing business, opined Dieter Zetsche, head of German carmaker Daimler on Friday.
However, he added, that Google has the potential to disrupt the industry.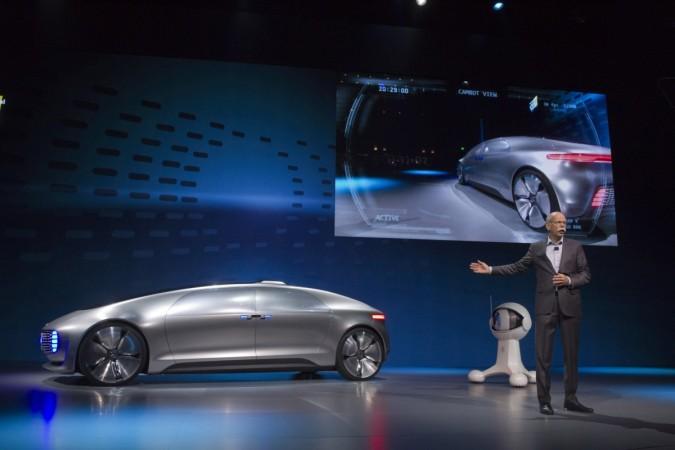 Automobile and Silicon Valley companies have become strange bedfellows, with a growing interdependency that has seen new-generation cars carry embedded technologies in managing acceleration, breaking and possess radar and laser technology, shaking up the traditional auto supplier market.
The evolution of such technology has made possible the automated driving mechanism, in which cars speak to each other and also with the traffic signals. Industry executives believe, such a move allows for more efficient cities and is also expected to reduce human-error related accidents.
Google recently unveiled an advanced self-driving car in 2014. Zetsche opined that the search engine major's objective was to probably gain a better understanding of how cars are used, rather than an attempt to subsume the role of a car manufacturer.
"Google and the likes want to get involved, I don't think in the first place to build vehicles," Zetsche told analysts. He added that Google's study relating to home, office and cars have to be seen as places where people spend time.
"We have to understand that, and then to find our roles, to which extent they are complementary, to what extent we become dependent, to what extent we are competitors," he added.
Daimler is the parent company of one of the world's most admired brands – Mercedes Benz, which has become one of the benchmarks in carrying royalty and head of states. The Stuttgart, German-based manufacturer also laid emphasis on controlling data from self-driven and regular cars, read Reuters.