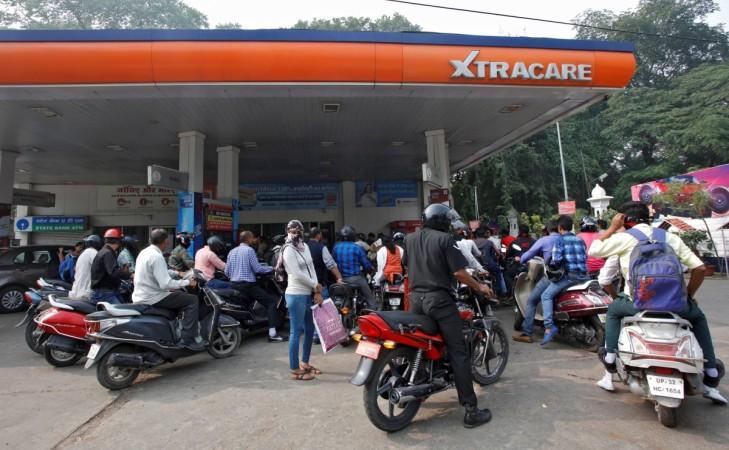 Petrol and diesel prices, currently fixed on a daily basis in five cities as a pilot project, will be an all-India feature from June 16. Currently, the scheme is being run in Chandigarh, Jamshedpur, Puducherry, Udaipur and Visakhapatnam.
In the context of crude oil prices falling globally, Indian consumers are likely to gain, though a spike due to geopolitical tensions in the Gulf region could result in the opposite.
Brent crude oil prices dropped to $48 per barrel on Wednesday from $50 a month ago and $54 three months ago, according to an update by Nirmal Bang Institutional Equities.
A meeting between Union Petroleum and Natural Gas Minister Dharmendra Pradhan with senior executives of oil marketing companies — Indian Oil (IOC), Hindustan Petroleum (HPCL) and Bharat Petroleum (BPCL) — on Wednesday paved the way for extending the pilot project.
"The final modalities of the project are still being worked out, but a nationwide daily fuel price revision will be implemented in the second fortnight of this month," BusinessLine quoted an oil marketing company executive as saying.
Petrol pump owners expressed concerns about the feasibility of the project. "It will not be possible to implement this pricing methodology manually. There are 40,000 automated petrol and diesel retail outlets out of the approximately 56,000 total fuel outlets (in the country)," Ajay Bansal, president of the All India Petroleum Dealers Association, told the daily.
Here are the prices of June 7:
IOC shares were trading 1.81 percent down at Rs 418, HPCL at Rs 539 and BPCL at Rs 707.