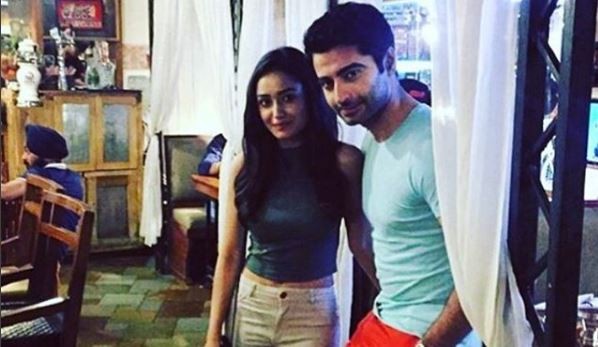 Television actors Harshad Arora and Tridha Choudhary, who played the lead roles of Adarsh and Swadheenta on "Dahleez," claim to be just good friends, but their Europe holiday pictures say otherwise.
When asked about the international trip with Harshad, Tridha told the Times of India that she was holidaying with her family while Harshad was vacationing with his friends. However, she admitted that they both got together in Spain and Venice. "We both got together only in Spain and Venice and enjoyed the Tomatina festival," the actress said.
Harshad also added: "Yes, we went to some places together. Right now I am enjoying the Tomatina festival here and will soon be going to some other places in Europe."
With this, it appears like although it has been quite some time since "Dahleez" went off air, Harshad and Tridha's bond seems to have only grown stronger.
The dating rumours started making buzz during the initial period of the show when the actor shared some pictures with Tridha on social media. The rumours also forced Harshad to clarify on his relationship with the actress through an open letter on his Facebook page. Tridha had also rubbished the rumours and claimed that they are good friends. She also said that Harshad had been a great support to her.
However, with the two holidaying together, it appears like the couple will soon admit to their relationship with their fans.