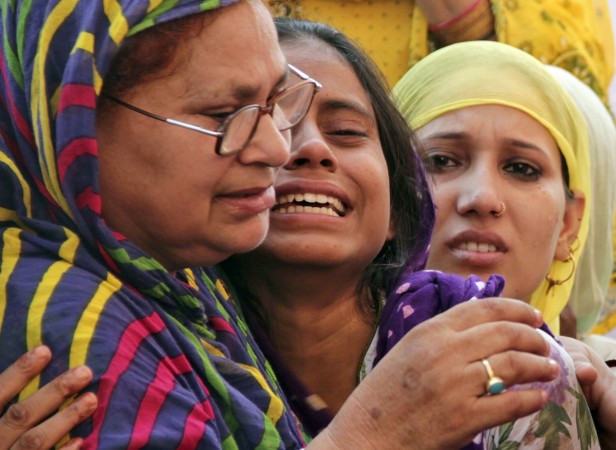 The daughter, son-in-law and wife of 50-year-old Mohammad Ikhlaq, who was killed by a mob in Dadri on 28 October, met Uttar Pradesh Chief Minister Akhilesh Yadav on Sunday.
After reaching Lucknow last night, Ikhlaq's mother said she was "shattered as no action has been taken as yet against the culprit", NDTV reported.
Ikhlaq and his 22-year-old son were brutally assaulted by a mob comprising of 200 people, who attack their house following rumours that the Muslim family had consumed beef.
Investigations later found that an announcement was allegedly made at a temple nearby that a calf had been slaughtered in their house.
Akhilesh Yadav, who has increased the financial assistance from Rs 10 to Rs 20 to the family, on Saturday, broke his silence over the issue by challenging Prime Minister Narendra Modi to ban beef export.
"They want to rake up such issues. These forces talked about pink revolution. We will say today – you are in government now, so ban beef exports. You should build support for banning their export," Yadav said in an apparent reference to Prime Minister Modi, according to Indian Express.
Till now a total of nine people have been arrested in connection with the Dadri incident. It is now being reported that Vinay, an Uttar Pradesh Home Guards constable -- a resident of Bisara who was attached to the Jarcha Police Station -- played a major role in forcing the temple priest to make the announcement about Ikhlaq's family storing and consuming beef.
Media reports claim that Vinay had an old score to settle with the family.