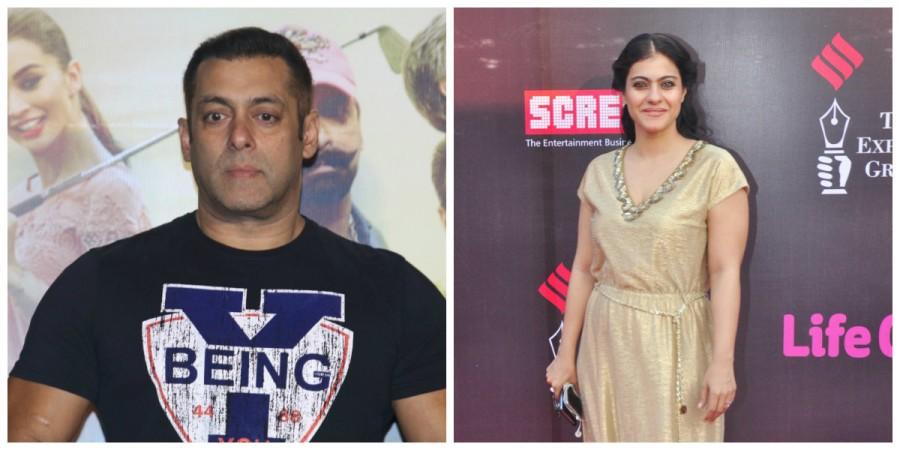 Salman Khan and Kajol will reportedly re-unite for the movie Dabangg 3. It has been reported that the makers of Dabangg 3 have offered a role to Kajol in the film.
Salman and Kajol's chemistry had received thumbs up from the fans in films like Pyaar Kiya Toh Darna Kya and Kuch Kuch Hota Hai. Latest rumours suggest the duo will be paired again in Dabangg 3, according to Filmfare.
However, there is no official confirmation from the makers of the movie. Earlier, Arbaaz Khan had confirmed that Sonakshi Sinha will be a part of the cast of Dabangg 3 but he had also said that there is a chance of roping in another actress for the film.
"Sonakshi is going to be a part of Dabangg 3. In what capacity that is to be seen, when the script is ready. But there might also be a possibility of another heroine in the film," Arbaaz had told The Times of India earlier. Looks like, they have found out the second female lead for the movie.
There was also a buzz that Parineeti Chopra had replaced Sonakshi in Dabangg 3. However, those turned out to be mere rumours. There has been much speculation regarding the cast of the movie as Amy Jackson's name also had come up as a probable actress for the movie. However, if the latest reports are true, it will be interesting to see the kind of roles Sonakshi and Kajol have in the film.