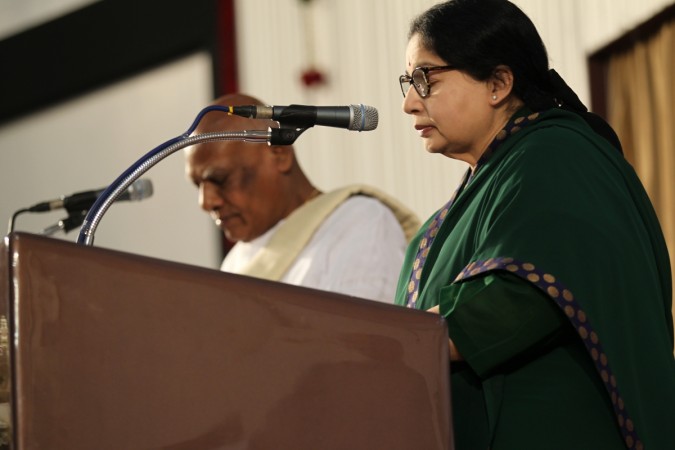 The Congress government in Karnataka decided on Monday to file an appeal in the Supreme Court against the acquittal of Tamil Nadu Chief Minister J Jayalalithaa by the Karnataka High Court in the ₹66 crore disproportionate assets (DA) case.
"Today, the Cabinet has decided to file an appeal against Jayalalithaa's acquittal order. The Chief Minister has directed me to file an appeal in the Supreme Court immediately," India Today quoted Karnataka Law Minister TB Jayachandra as saying.
The decision has been taken on the basis of advice given by Karnataka government Advocate General Ravivarma Kumar, and Special Public Prosecutor B V Acharya, who represented the Karnataka government in the case.
Jayachandra added Acharya will represent the state government in the Supreme Court.
Jayalalithaa and her three associates were acquitted on 11 May by Karnataka High Court Justice C R Kumaraswamy, after hearing an appeal filed by Jayalalithaa challenging her conviction in the DA case by a special court in Bangalore last September.
The special court had sentenced Jayalalithaa and her associates to four years in jail and imposed a fine of ₹100 crore on Jayalalithaa and ₹10 crore on her associates.
Acharya has appreciated the Karnataka government's decision to appeal against the Karnataka High Court verdict that paved the way for Jayalalithaa to return as chief minister for the fifth time on 23 May. She is set to contest bypolls from the RK Nagar constituency.
"We strongly recommended filing this appeal. The Karnataka Cabinet has taken the right decision by considering the legal opinion. I welcome it," he said.
The 11 May verdict also set free three of her associates – N Sasikala Natarajan, V N Sudhakaran and J Elavarasi.