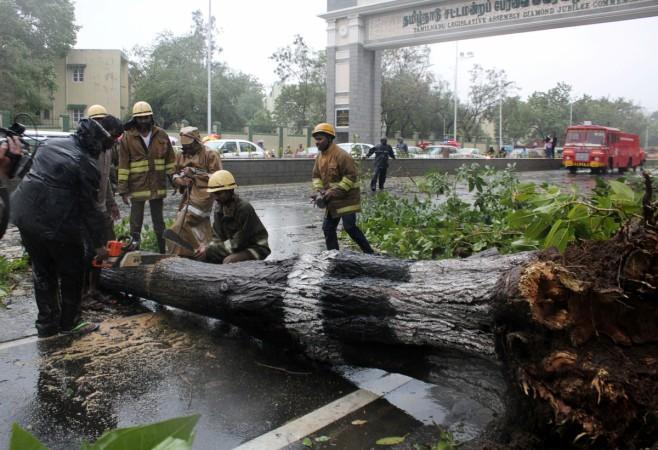 Cashing in on Cyclone Vardah, airlines have increased their fare to and from Chennai to more than 100 percent.
When the airport reopened on Tuesday, one-way flight tickets between Delhi and Chennai cost as much as Rs. 30,000 on a low-cost carrier and more than Rs. 31,000 on a full-service carrier.
The airport was shut down on Monday afternoon when the cyclone hit the city and was reopened by 4.45 am on Tuesday.
Aviation secretary RN Choubey has asked the Directorate General of Civil Aviation (DGCA) to look into the issue of price rise by airlines after Cyclone Vardah.
A senior DGCA official said: "On Monday, we had asked all scheduled domestic airlines to adjust stranded passengers on flights once operations resume from the city and not to charge any re-booking charges from such passengers. The issue of fares shooting up will be examined."
The stranded passengers were not charged re-booking charges but the airfare had doubled overnight.
"Airfares have skyrocketed to more than 100% due to cyclone Vardah. The impact on other modes of transport has led to this sudden rise and until the state sees normalcy, we will find fares higher than normal for Chennai," said travel portal Yatra chief Sharat Dhall to the Times Of India.
"We are currently focusing on accommodating all stranded passengers on our available flights. Hence if there are any last minute cancellations then automatically the fares open on the highest bracket," said a spokesperson of SpiceJet.
Officials from airlines and DGCA official said that the airfare was higher since nobody could fly in or out of the city on Monday.
On Wednesday, Delhi to Chennai airfare was priced around Rs. 21,000.