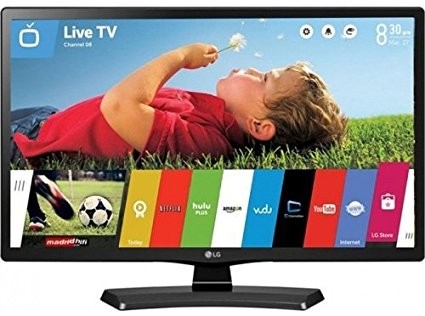 Cyber Monday, which is about to kick-off in a few hours from now, is letting LG loyalists purchase a new LG 24-inch Smart TV at only £140 pounds in the UK. The USP of this TV is its WebOS platform.
Amazon UK is currently offering the LG 24-inch TV at a total discount of as much as 22%. The e-tailer is also claiming to deliver this TV for free across the UK.
Key technical specifications of the LG Smart TV are:
24-inch display
WebOS platform
250 nits brightness
178/178 viewing angle
GTG 8.5 ms response time
10 W x 2 stereo speakers
Overall dimensions measure 38.7 x 55.6 x14.6 cm
TV weighs in at 4.4 kg
At this instant, Cyber Monday deals are constantly emerging; a new eye-catching deal is concerned with a new Panasonic TV that is available for purchase at £500. This television is a UHD Smart edition. Known UK e-tailer COOP is currently selling the Panasonic TX49DX600B in the UK. As part of Cyber Monday, the e-tailer is also offering rapid delivery across the UK.