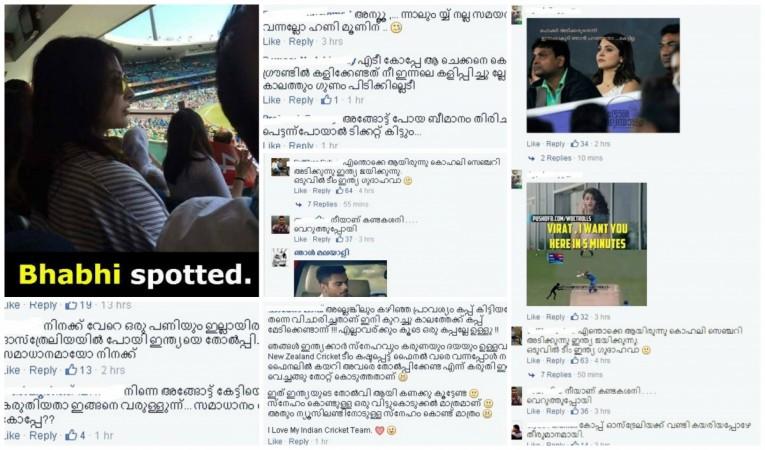 After team India lost in the 2015 ICC Cricket World Cup semi-final match against Australia, Twitterati blamed Bollywood actress Anushka Sharma for her presence at the Sydney Cricket Stadium on Thursday.
However, celebs including Sushmita Sen, Abhishek Bachchan, Priyanka Chopra, Dia Mirza, Bipasha Basu and others supported the Bollywood diva. Now, Eros Now - the producers of Anushka's latest film "NH10" - has released a video "#DandaKaro – Internet Bullying" as a reply from the actress, which has gone viral on social media.
The video has the harsh tweets and messages against Anushka by angry online abusers, including Kamaal R Khan and ends with a curse word, which is said to be a reply to cyber bullying and misogyny.
Watch the video below:
After the semi-final match, angry Indian fans had stated that the "NH10" actress distracted beau Virat Kohli who had to return to the pavilion after his one-run stint during the match.
Following this, various memes were also doing the rounds on the internet.
Anushka Sharma-Virat Kohli Memes Go Viral on Social Media after India vs Australia Match
However, the actress who came back to Mumbai with Virat on Friday hasn't reacted to the matter as yet.
Glum Virat Kohli-Anushka Sharma Spotted at Mumbai Airport after India-Australia Semi Final Match [PHOTOS]