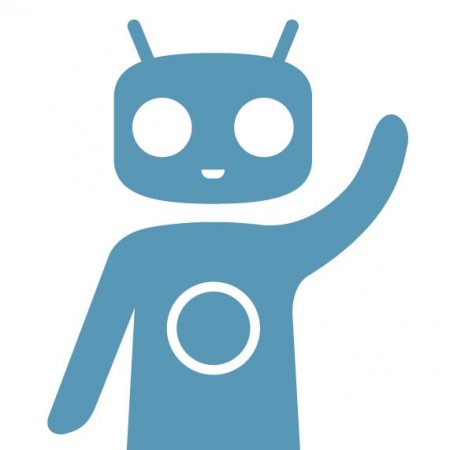 CyanogenMod finally rolled out Tuesday the long-overdue CM 13.0 Release 1 based on Android 6.0.1 Marshmallow, adding several new features to a wide range of supported devices. This is the first non-nightly release for CM13, which means it is stable enough for the general public, after the first CM13 nightlies were released in November last year.
The Snapshot build of CM 13.0 custom ROM brings all the features of Android Marshmallow along with additional features from Cyanogen. The prominent custom ROM-maker released a list of 39 smartphones in their codenames that are compatible with the CM 13.0 flash, which include the Nexus 6P, OnePlus One, LG G2, ZUK Z1 and Nexus 5X.
"We left the M release builds in the oven longer than we thought, but nothing a little graham cracker and chocolate can't make that much better, [sic]" CyanogenMod said in an official blog post. "CM13.0 brings Android 6.0.1 (r17) goodies such as the battery saving 'doze' functionality and new permissions model, alongside the CM features you'd expect. [sic]"
CyanogenMod has warned users against flashing CM 13.0 nightly builds. Users trying to flash the nightlies on their devices could crash them due to attempted database downgrades, and they require a complete wipe of the device before Release 1 is flash. Google Nexus 6P, Nexus 5X and Nexus 9 users must take an additional step to flash the vendor image due to Google's partition code in Android Marshmallow.
What's new?
There are a lot of new features, some from Android Marshmallow OS and some native to Cyanogen. There is a new screen that shows memory usage over time, fingerprint support, new AOSP-based messaging app and some changes to Privacy Guard. Some features were also removed by Cyanogen in CM13.0 Release 1, like the Whisperpush secure messaging app and Advanced mode, as Google already included them in AOSP.
There are several changes under the Settings menu, which let users choose status bar icons, display lock screen message instead of Owner Info and run demo mode from Build Date. CM 13.0 Release 1 also brings a new Snap Camera app, and the new SMS/MMS app allows users to reply right from the notification panel.
The Dialer app has TrueCaller integration to identify unknown callers and there is a new email app powered by Boxer to locate lost devices, and remotely lock or wipe data on stolen devices. Cyanogen's C-Apps have been updated too, and the Theme Store now has more than 200 downloadable themes for UI and AudioFX.
According to Android Authority, CM 13.0 Release 1 includes March security updates and new Release builds are expected to arrive every month.
Here is the list of all the eligible smartphone and tablets transcribed from their codenames by BGR:
Nook Tablet (acclaim)
Nexus 6P (angler)
OnePlus One (bacon)
Nexus 5X (bullhead)
Xiaomi Mi 4 (cancro)
WileyFox Swift (crackling)
LG G2 AT&T (d800)
LG G2 T-Mobile (d801)
LG G2 international (d802)
LG G2 Canada (d803)
Nexus 7 2013 (deb)
Oppo Find 7 (find7)
Oppo Find 7s (find7s)
Nexus 7 2013 Wi-Fi only (flo)
Nexus 9 (flounder)
LG G2 mini (g2m)
ZUK Z1 (ham)
Nexus 5 (hammerhead)
LG G3 s (jag3gds)
LG G3 Beat (jagnm)
Wileyfox Storm (kipper)
Samsung Galaxy S5 (kltechn)
Samsung Galaxy S5 duos China(kltechnduo)
Samsung Galaxy S5 duos (klteduos)
Nexus 4 (mako)
Nexus 10 (manta)
Droid 4 (maserati)
Moto E 2015 (otus)
Oppo R7 Plus (r7plus)
Samsung Galaxy S4 mini (serrano3gxx)
Samsung Galaxy S4 mini LTE (serranoltexx)
Nexus 6 (shamu)
Android One 4GB sprout4
Android One 8GB (sprout8)
Droid Razer (spyder)
Droid Bionic (targa)
Droid Razr (umts_spyder)
LG Optimus L70 (w5)
LG Optimus L90 (w7).