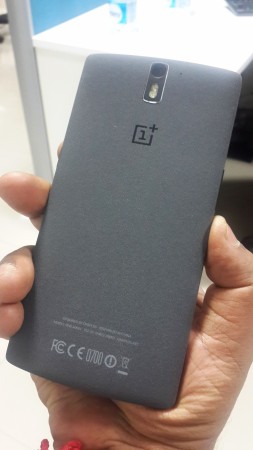 OnePlus has had several of its fans confused over which ROM to install on their One smartphones. With the exclusivity contract of Cyanogen with Micromax in India, OnePlus developed its own Oxygen OS to combat the deficit. But the smartphone is continuing to offer both versions of ROMs that can run on your OnePlus One. If your thoughts are divided among which OS to go with, here's a comparison of Cyanogen OS 12 and Oxygen OS that can help you make that difficult call.
CM OS 12 Vs Oxygen OS: Features
If you are a Cyanogen fan who likes to tinker with smartphone's interface a lot, Oxygen OS may not offer the best alternative. Although, both operating systems may appear identical at first, there are some distinct features that set them apart.
Cyanogen OS 12 offers extreme customisation options, everything from changing the icons of your battery, fonts to settings and status bar. There are hundreds of themes that can be downloaded to give you OnePlus One a unique touch. CM OS comes pre-loaded with plenty of useful apps such as Cyanogen Mail, Audio Maxx for enhanced audio experience and dedicated camera app that can record in 4K and capture RAW images.
As far as OnePlus' homegrown Oxygen OS is concerned, users will get a stock Android experience. There aren't many customisation options except Android Lollipop and OnePlus wallpapers. Users can tweak their Quick Settings menu by adding, removing and rearranging the buttons in any fashion. But if you are looking at Cyanogen-level customisations, you will be disappointed. The benefit of stock Android experience brings onboard apps like camera with all of its modes but it also brings some uninvited guests like the Hangouts for Messages and more.
CM OS 12 Vs Oxygen OS: Stability and Performance
Cyanogen OS 12 has returned with some serious battery issues, with users reporting massive drain. Some users living in China reported problems with VPNs, where internet access would not be granted unless there is a manual tweak, Tech In Asia reported. CM may still be working on a fix, which is expected to arrive in the next update.
The Chinese blogger also ran some benchmarks on OnePlus One running Oxygen OS and CM 12S. The results weren't surprising as CM 12 was rewarded with better scores AnTutu. Oxygen OS is more stable but CM definitely a winner with its extreme customisation options if users can live with the battery woes.
CM OS 12 Vs Oxygen OS: How To Install
OnePlus One users mostly received CM OS 12 update on their phones as an OTA, which simply requires users to connect to Wi-Fi and proceed with the installation. However, in the case of Oxygen OS, users must manually flash the ROM on their device. While some might find the process tricky, Cyanogen wins again with its ease of installation.