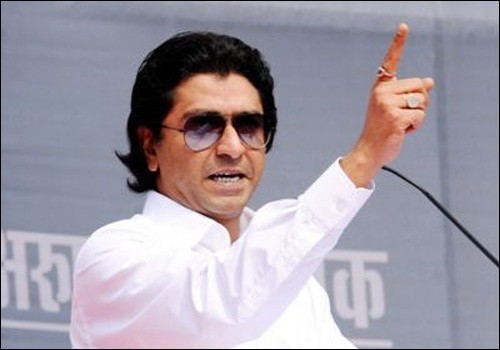 MNS chief Raj Thackeray has said today that there is need for the introduction of Sharia law in order to deter heinous crimes against women and children. The BJP-led government of Maharashtra, he said, had failed to ensure law and order in the state.
Thackeray said the hands and legs of those who rape and kill minors and women should be cut off. He was referring to the case of a 15-year-old girl who was raped and killed by three men on July 13 at Kopardi village located in Karjat tehsil in Ahmednagar district.
"Such incidents are the outcome of the collapsed law and order situation in the state and the present government is proving itself worse than the past Congress-NCP led government. The anti-social elements are creating a state of terror and there is a need to make the laws stringent," Thackeray said after meeting the family members of the deceased, where he offered his condolences today morning.
Thackeray later also had a meeting with his party workers at Pathardi in the district. He said that the need to institute such laws is because criminals are getting emboldened due to the lax nature of the judicial system, the Press Trust of India reported.
"Our normal legal procedures take undue long time for the judgments and it indirectly boosts the courage of the criminals," he said. He added that there is need for changes in the SC and ST (Prevention of Atrocities) Act to prevent people from misusing the Act.
Chief Minister Devendra Fadnavis and Ahmednagar Guardian Minister Ram Shinde had also met the family members of the gang-rape victim at Kopardi yesterday.
Related