In this age of WhatsApp and Facebook, friends and family are just a touch away but how many of them have you actually, physically touched in recent times?
For one reason or another, many of us do not get the level of human contact that we want or need and this young woman, decided make hay while the sun is shining.
Samantha Hess is a professional cuddler. Yes, it's a thing. Or at least, Hess has made it a thing now and will cuddle and curl up with you for $60 an hour.
Hess offers her clients one-on-one cuddle time without the "complications that life normally brings".
"Let's hold hands and cuddle up on the couch, or listen to some soft music while we curl up in your bed - I am happy to be the big spoon or the little spoon. My purpose is to make you feel comfortable, loved, and appreciated," she says.
This 30-year-old has a degree in fitness, loves to cook, play art, and "be silly". She also boasts to be the happiest person you have ever met and to be living a charmed life. She says it is the overwhelming positivity in her life that pushed her to bring some of the positive energy into other people.
The idea came to Hess in 2012, when she read an article about a guy with a 'free hugs' sign at a local market. Another man stood next to him with a 'deluxe hugs, $2' sign, and ended up getting more hugs than the first guy.
"That was my lightbulb moment," Hess tells the Business Insider. "I was at a place in my life, out of a 13-year relationship, where I needed a service that didn't exist. I was struggling and not ready for another relationship, but still had an inherent need to be accepted and loved."
In May 2013, she started Cuddle Up To Me. A month later, a local newspaper featured her business in its annual "Best of Portland" issue, which helped the company gain traction. From there, the story spread to over 40 TV stations across the United States, accumulating over 17 million views - and her business took off.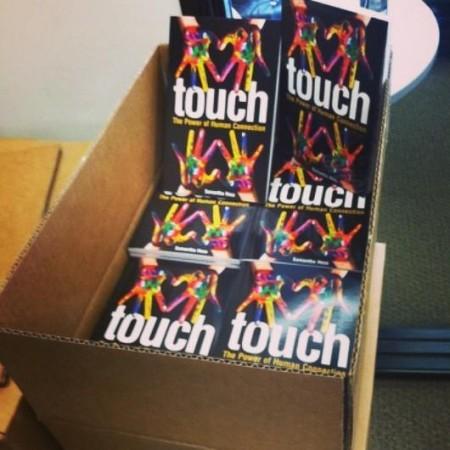 Following the success of Cuddle Up To Me, there were innumerable demands, leading to Hess writing the book "Touch: The Power of Human Connection".