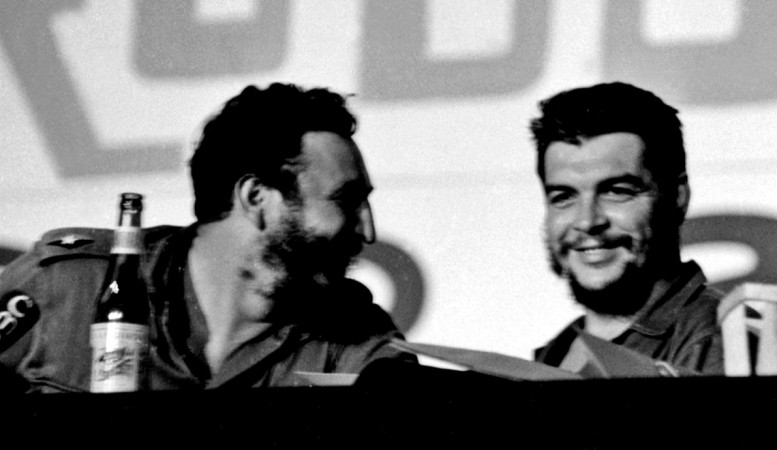 Former Cuban president and revolutionary leader Fidel Castro's ashes were reunited with long-time friend and comrade Ernesto "Che" Guevara on Thursday, ending their decades-long separation.
Castro was renowned for leading the famous Cuban Revolution and his camaraderie with the Argentine Marxist revolutionary leader Guevara. Both the leaders, along with Raul Castro, led the revolution to overturn the authoritarian rule of then Cuban President Fulgencio Batista.
Reports state that Castro's ashes were taken for a symbolic reunion with Guevara in Santa Clara on Thursday. Castro died last week on November 26 after battling a long illness. Left devastated by their leader's death, hundreds of thousands of Cubans poured in the Cuban capital Havana to pay tributes and bid farewell to the revolutionary fighter.
Both the leaders shared a mutual admiration for the other; while Guevara looked up to Castro as a man with a "razor-sharp" mind and commitment towards socialism, Castro saw an honest, hardworking and self-sacrificing man in Guevara.
A military convoy carrying the cedar urn began a four-day journey on Wednesday morning and the crowds chanted "I am Fidel!" as the convoy began the victory tour retracing Castro's victories during the guerrilla war in 1959.
The urn covered with the Cuban flag arrived in Santa Clara and entered a complex with a mausoleum and museum dedicated to Guevara, who helped lead Castro during the Cuban Revolution.
"It's a historic meeting, two commandants who change the history of Cuba and humanity," said a 33-year-old medical imaging technician, Agnier Sanchez said.
The complexities of the relationship between Castro and Guevara have always been a topic of discussion, while many believe that they shared a great bond of friendship, there are also theories which suggest that Castro betrayed their friendship by not assisting Guevara during the end of his days.
"If we wish to express what we want the men of future generations to be, we must say: Let them be like Che! If we wish to say how we want our children to be educated, we must say without hesitation: We want them to be educated in Che's spirit! If we want the model of a man, who does not belong to our times but to the future, I say from the depths of my heart that such a model, without a single stain on his conduct, without a single stain on his action, is Che!" Castro had once said of Che.