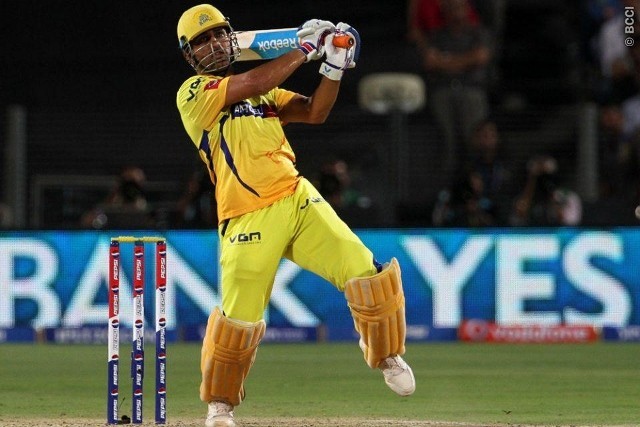 After suffering the disappointment of losing yet another IPL final, the Chennai Super Kings will be keen to offset the loss by making a winning run at the CLT20 2013 trophy with the IPL stalwarts kicking their tournament off with a match against the Titans.
CSK have not done well in the last couple of CLT20 tournament and M.S. Dhoni and co. will want to change that course quickly.
This is also possibly the last time that this CSK squad will turn out together with the auctions hovering before IPL 2014 kicks off next year and coach Stephen Fleming is keen to use that as a motivating factor
"We are always motivated," Fleming said. "That it could be the last time together as a group, is very important. We have talked about that. We have had some great success over six years, and to finish, I guess that six-year period with a good competition here is very important to the group.
"We have been very disciplined with what we have done around the camp so far, and we are pretty much looking to get into this last tournament."
The CLT20 is not even remotely as long as the IPL, so Fleming will be aware that CSK cannot afford to continue their usual trend of taking their time before settling into the tournament and then peaking towards the final stages - because in this format there just isn't as much time.
"It is a short tournament, so there is a no time to be a slow starter - which is one of our other challenges," Fleming added. "We are often a bit slow at getting started. So we must play well tomorrow to get those points and get into competition.
"Even with the IPL, you want to start well and get a few points early on and we did that last season. We were very good last season. We need to do the same here, because you don't get a second chance. We know very well we need to play three-four-five good games of cricket to win this competition. We have done it before.
"So what we ask is for players to get hot, find form quickly and look after that form. And if we have three or four players who are in great form for the tournament, we will come close to winning -- simple as that."
While the faces at CSK are pretty familiar, there are a few equally familiar players in Titans lineup as well, with the likes of AB De Villiers and Morne Morkel looking to make an impact with their local.
While CSK themselves are one of the strongest sides in the tournament, the Titans will also be up against the local crowd, who will be cheering on their hometown hero Dhoni.
"He is in his own town, and he will have a lot of confidence walking out here on Sunday," Jacques Rudolph said. But as Titans, one of our strengths is that we can focus on our games. We cannot be too worried about other individuals. It is going to be a good, competitive game against CSK."
Where to watch
The match is set for a Live telecast at 8 p.m. on Star Sports, Star Cricket HD and Star Cricket (in Hindi). You can also catch the action online by clicking the official link HERE.
Squads: CSK: M.S. Dhoni, Suresh Raina, Murali Vijay, Wriddhiman Saha, R Ashwin, Subramaniam Badrinath, Imtiaz Ahmed, Ravindra Jadeja, Mohit Sharma, Michael Hussey, Dwayne Bravo, Albie Morkel, Jason Holder, Francois Du Plessis, Chris Morris.
Titans: Jacques Rudolph, Henry Davids, AB De Villiers, Farhaan Behardien, Heino Kuhn, David Weise, Eden Links, Ethy Mbhalati, Rowan Richards, Mangaliso Mosehle, Cornelius De Villiers, Graeme Van Buuren, Morne Morkel, Roelof Van Der Merwe, Marchant De Lange.
Prediction: CSK to make a statement with a convincing opening victory