The year 2022 has witnessed major events in the crypto world. With the continuous plunging of the prices of major cryptos like Bitcoin, Ethereum and Solana among others, Terra luna crash, the celsius saga, and the more recent FTX fiasco, the crypto world saw it all. Is there no coming back for the crypto ecosystem or will it bounce back like in earlier years, IBTimes tries to find out in an exclusive conversation with Toby Gilbert, CEO, Coinweb, a project that aims to bring all blockchains together.
Toby also talked about his prediction and the project's plan for the year 2023. Here are the edited excerpts of the interview.
Last year has been a forgettable year for crypto, what different did Coinweb do to become relevant in the crypto winter?
Forgettable or unforgettable?! Not sure I'll be forgetting it any time soon, yet, and joking apart, we have learned untold amounts from last year. The value of those lessons cannot be underestimated and the systems, safeguards and regulatory frameworks being drafted as a result will shape the industry for the foreseeable future. In terms of our project, we were lucky enough to have raised 7.8M USD at the end of December 2021, which allowed us to get our heads down and build through 2022, which is exactly what we did. This allowed us to significantly build out the protocol as well as ship products. LinkMint, our cross-chain tokenization platform, DeconX, our DEX, our multi-tenancy E-wallets, more digital asset licenses and fiat on/off ramping rails.

Crypto markets have remained volatile in 2022 due to a number of factors and new flows. What is your take on that and how do you see it? What are your key takeaways?
The volatility of the market taught us a number of things. Firstly, we were all aware that a large amount of traditional and institutional capital flowed into crypto in 2021 and as the traditional markets nose-dived, crypto followed suit. This dispelled any illusions that crypto can be used as a hedge against equities and gave an insight into crypto's future as an alternative asset class to be included in the portfolios of traditional investors, which will undoubtedly drive the market cap in the future. Secondly, the market is susceptible to market shocks from individual parties. The likes of Celsius, Three Arrows, Terra and FTX all contributed to immediate volatility events. Are their more risks of this in the future, the answer is 100% yes, with many in the industry keeping a keen eye on Tether, potentially the biggest elephant in the room.
What were a few of your product launches that happened in 2022?
Coinweb is connected to a number of new blockchains to deliver interoperability including; Ethereum, BNB, Polygon and Elrond. Product wise we built and shipped LinkMint, our cross-chain tokenization platform, DeconX, our DEX, our multi-tenancy E-wallets, V.1 of our routing system, more digital asset licenses and fiat on/off ramping rails. This enables customers to design, set up and issue multiple tokens and set the price for them, design a white-labelled E-wallet that contains the token, have the E-wallet covered by one of our regulatory licenses around the world, plug in fiat rails such as credit card processing, so you can buy and sell the tokens you issue from within the wallet and list them to be traded on DeconX. It's a full turnkey solution, with a focus on large international enterprises in the first instance.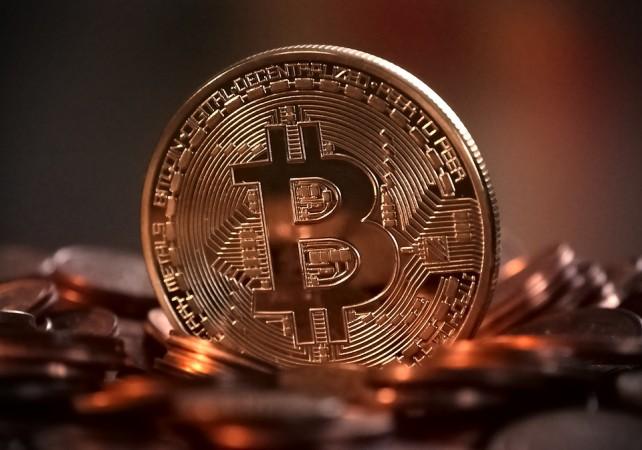 How do you see the crypto market doing in 2023 in terms of regulation in major economies like India?
A number of major economies need to set out their regulatory frameworks before we see a significant inflow of traditional capital. The US usually sets the trend as few jurisdictions want to introduce conflicting regulations, especially if extradition treaties are in place. This is a situation that occurred with the Enron scandal when UK bankers were extradited to the US for breaking laws that did not exist in the UK. I believe India and others will provide clarity on their regulatory position once the US has set theirs out, whose timetable has been significantly moved forward by Sam Bankman Fried!
Are you looking for expansion or scaling down in the current market?
Currently, we have frozen all hires. Coinweb ran a relatively lean ship prior to the current downturn, so luckily there wasn't much fat to shed. However, there isn't a day that goes by that I don't receive a contact from a senior member of a well-known exchange explaining that they've been laid off and whether would we consider employing them or making a referral. Having said this, we fully expect to be on a hiring spree no later than April of this year, due to a combination of our first equity raise and the availability of talent in the market at a reduced price point.
What is your focus area to come out of the bear market?
Don't get consumed by the noise, and don't get distracted or disheartened. Get your head down, focus and build. Some of the best businesses in history were built in recessions, this market is no different. The same rules apply.

Amid the layoff buzz in the year 2022, what are your plans regarding the headcount for the next calendar? Are you planning to hire any new talent? If yes, then in which departments?
Our headcount is circa 150, we are signing up significant customers with millions of end users. To deliver on these contracts we need to dev-up and build out our operating team to support the projects. I wouldn't be surprised if we are 400+ by the end of this year.
Venture funds and private equity players have lost interest in the crypto space but Web3.0 and metaverse continue to hog some limelight. Do you think 2023 will be better in terms of funds getting into the crypto space once again or is there more time?
We are experiencing something different. A huge amount of interest remains in the space but deals aren't being concluded unless they are being closed at significant valuation discounts, akin to vulture deals. One of the largest fund managers in the space explained it to me like this; 'we have taken not insignificant write-downs on our crypto (and other) portfolios, for which our investors are giving us a hard time, yet at the same time we are continuously raising new monies for the fund. Come 31st March, the write-downs should be completed, and the pendulum will swing, our investors will start giving us a hard time as to why we haven't deployed their capital.' I don't believe the floodgates will open immediately as funds will proceed with caution, but in the absence of any further black swan event, that's when you will witness interest turning into deals. The strongest deals at first and as FOMO kicks in, less strong deals will get funded and the whole cycle starts again. I'm confident this will kick off this year, but certainly after April, with momentum likely gathering in Q3.