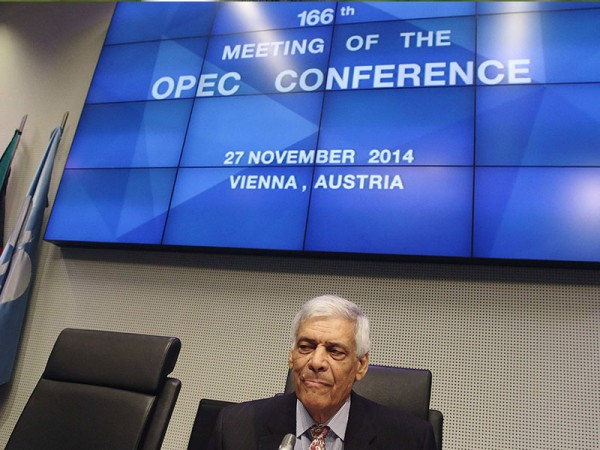 Crude oil prices rose sharply this week gaining by around 10% defying the still weak fundamentals and surprising the analysts who find it hard to justify the rally.
Brent crude oil prices increased to $65 per barrel on Friday, its highest level in more than four months.
"The current news situation does not provide any justification for this price rise," said Commerzbank Corporates & Markets in a note.
Shrugging off the fears over Iranian oil exports hitting the already oversupplied market, oil prices started rising in the beginning of this week supported by a fall in the US oil production.
The US Energy Information Administration (EIA) reported on Monday that US shale production is likely to fall by 45,000 barrels per day (bpd) to 4.98 million bpd in May.
The North Dakota Mineral Resources Department said on Tuesday that oil production in February in North Dakota dropped 15,000 bpd to 1.18 million bpd, boosting crude oil prices, which have seen a 20% gain since March.
Further, oil services firm Baker Hughes reported that the number of US oil rigs in use were down by 40 to 988 for the week ending on 10 April, falling below 1,000 rigs for the first time since September 2009.
"We see the price rises of recent days as speculatively driven with no fundamental justification. True, there are the first signs of the shale oil boom in the US diminishing, with US crude oil production having declined in two out of the last three weeks," said Commerzbank.
The oil market even ignored a report of Organization of the Petroleum Exporting Countries (OPEC) which showed that cartel's oil production rose by 800,000 to 30.8 million barrels per day in March, mainly due to increase in output in Saudi Arabia and Iraq.
"However, for as long as OPEC continues to pump considerably more crude oil onto the market at the same time, the sizeable oversupply will remain in place. What is more, there is the risk that the higher prices will make shale oil production more lucrative again, with the result that the latest fall in production may only be short-lived," the bank said.