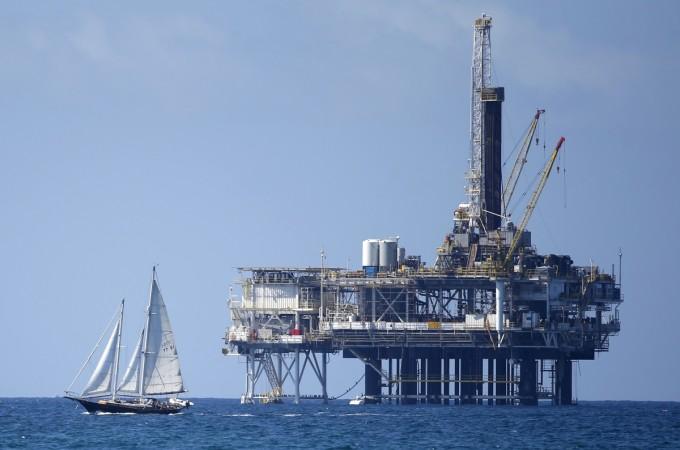 Brent Crude prices fell 1.8 percent to $55.42 per barrel on Monday, marking another decline due to the global oil oversupply.
US crude traded at its lowest since May 2009 at $51.40 a barrel on Monday. Brent for February delivery also slid to $55.36 a barrel before edging back to $55.51but still down 91 cents, according to Reuters.
On Friday, the Nymex crude settled to its lowest point since 2009 while the London's ICE Futures exchange also witnessed its steepest decline to reach record lows of May 2009. The drop marks the sixth consecutive decline for both the oil benchmarks.
Experts predict a continuous drop in oil prices throughout 2015 but considering the pace of its decline, it's hard to determine the lower ceiling.
"Trying to pick a bottom could be deadly," a crude oil trader told Reuters on conditions of anonymity.
Others believe that demand for oil is also likely to be low this year as some of the major economies slow down.
"Oil demand is unlikely be robust this year when we look at the state of economies in China, Japan and Europe," Yusuke Seta, a commodity sales manager at Newedge Japan told the agency adding that a weak euro could also prove disastrous for oil prices.
Also, with the US Shale production boom, the oil market is dangerously over supplied. America's oil production increased from 5 million barrels per day in 2008 to 9 million barrels per day in 2014. The difference of four million barrels per day is a million barrels more than Iraq's production per day.
The massive global oil glut could also threaten economies of Russia, Venezuela, Iraq, Libya and Iran – countries that largely depend on oil production.
Last week, Hossein Amir Abdollahian, the deputy foreign minister of Iran, told Reuters that if Saudi Arabia didn't do anything to control the oversupply the falling prices would start affecting most of the Middle Eastern countries as well.
Going forward, analysts say that prices should start recovering by the end of 2015 despite the uncertainty looming on how low the prices could go. Approximately, they expect prices to hit $30 a barrel.
"Although this year will be the most challenging for the industry in a generation, we believe that there will be a recovery in oil prices later in 2015," Neil Beveridge, senior analyst at Bernstein Research told The Wall Street Journal.