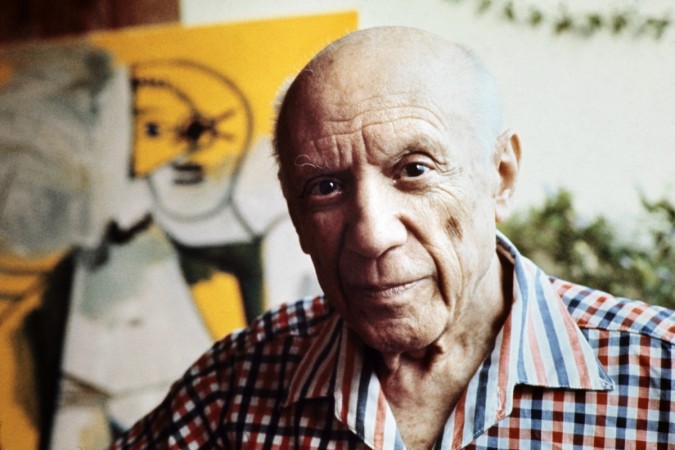 Scientists using X-ray technology have discovered that Pablo Picasso not only painted The Crouching Beggar on top of another artist's work but initially kept the beggar woman's arms exposed. The discovery was announced on Friday, February 16, at a conference in Austin, Texas.
Researchers from Northwestern University and the Art Institute of Chicago's Center for Scientific Studies in the Arts, the Art Gallery of Ontario, and the National Gallery of Art in Washington, DC, used non-invasive imaging techniques to look beneath the visible layer of oil paint.
The team used X-ray fluorescence that can reveal the elements that form a material and infrared reflectance hyperspectral imaging that can capture images in both visible and near-infrared light, reported Live Science.
The Art Gallery of Ontario noticed unusual structures across the canvas, hinting at a different composition underneath.
With the help of Marc Walton, a research professor of materials science and engineering at Northwestern University's McCormick School of Engineering, it was found that Picasso's The Crouching Beggar, also known as La Miséreuse Accroupie, was painted over a landscape created by an unknown Barcelona painter.
It was done by flipping the canvas 90 degrees and making use of some of the features of the landscape as the outline of the crouched woman's back.
The team of scientists and curators also discovered that the Spanish artist painted over his first trial before the completion of the final masterpiece, a lonely woman crouched on the ground wearing a green cloak.
Scientists also found that Picasso initially painted the woman keeping her right arm and hand exposed and holding a disk. He later changed the painting and covered the limb with a green cloak. The initial version of the painting was narrower and the woman's head was tilted the other way.
Researchers said that different elements were found in the yellowish paint of the arm and disk when compared to the elements in the blue-green paint overlying them. The arm of the crouched beggar also bears a striking resemblance to one of Picasso's famous portraits.
"We now are able to develop a chronology within the painting structure to tell a story about the artist's developing style and possible influences," Sandra Webster-Cook, the senior conservator of paintings at the Art Gallery of Ontario, said in a statement.
The Crouching Beggar is a part of Picasso's Blue Period (1901-1904) paintings when he only used blue and green colors. The findings were presented at the American Association for the Advancement of Science annual meeting in Austin, Texas, on February 17.