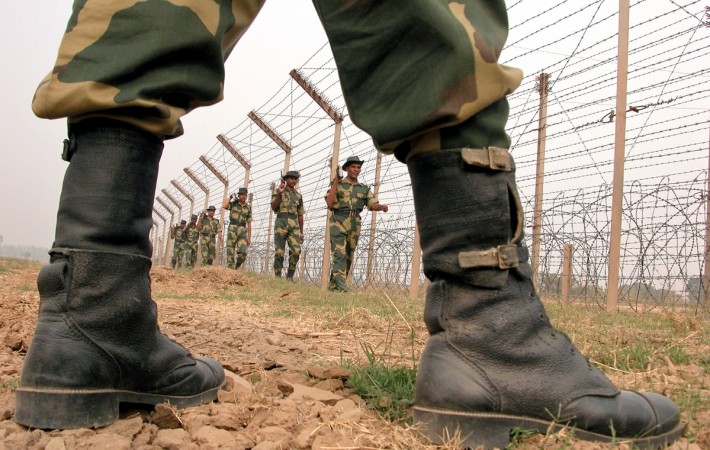 The Border Security Force (BSF) on Friday said that more than 15 Pakistani soldiers were killed in retaliatory action along the Jammu and Kashmir International Border and the Line of Control (LoC). Pakistan, however, has denied the claims saying that none of its soldiers were killed.
Pakistan also accused the Indian soldiers of killing three civilians and wounding five others in cross-border firing in the Nakyal sector on Friday.
"We are not yet confirmed about the number of casualties on the other side, but approx 15 Pak army men have died," Border Security Force (BSF) Additional Director General Arun Kumar had told ANI on Friday.
There have been more than 10 ceasefire violations in the last 48 hours by the Pakistan Army.
An Indian Army jawan was also killed in an encounter with terrorists on Friday evening in Macchil sector of Kupwara district near the Line of Control. The terrorists mutilated his body and reportedly beheaded him before fleeing back to Pakistan-occupied-Kashmir.
Reports state that the incident occurred under the cover of cross-border firing initiated by the Pakistan Army. One terrorist was also killed in the firing. The slain soldier was identified as Manjeet Singh of 17 Sikh Light Infantry.
"The despicable act of mutilating the jawan's body reflects the barbarism pervading in official and unofficial organisations in Pakistan. The terrorists managed to escape due to the covering fire provided to them from the Pakistan Army posts. The incident will be responded to appropriately," an army spokesperson in Srinagar said.
A BAT (border action team), which consists of terrorists and Pakistan Army personnel, appears to be behind Friday evening's incident. The mutilation of the soldier's body will escalate the tensions along the LoC and the International Border in Jammu and Kashmir, according to TOI reports.
A similar incident was also noted in the year 2013 when Pakistani soldiers crossed the LoC and attacked a patrol party killing two soldiers, and also mutilated the jawans' bodies, beheading one of them.