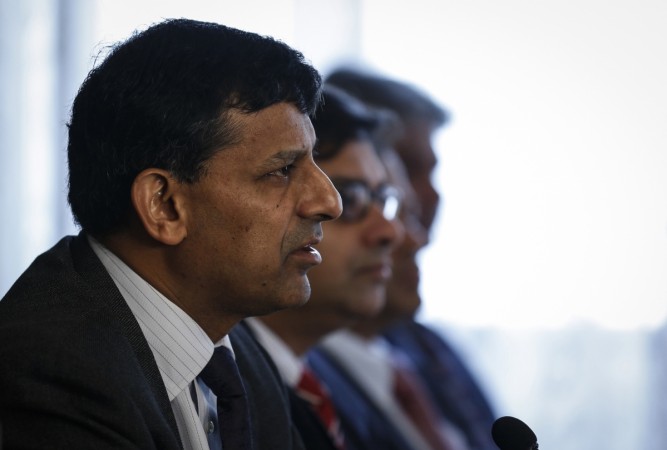 RBI governor Raghuram Rajan has warned against crony capitalism, explaining that the trend creates plutocracy or oligarchies, along with slowing down the economic growth of the country. He said this during a meeting held at Lalit Doshi Memorial, Mumbai on Monday.
Crony capitalism describes an economy, in which success in business depends on close relationships between businessmen and government officials. Instead of success through a free market and ethical means, the success of a business is dependent on favour given to a firm in the form of tax breaks, grants and other incentives.
"One of the greatest dangers to the growth of developing countries is the middle income trap, where crony capitalism creates oligarchies that slow down growth. If the debate during the elections is any pointer, this is a very real concern of the public in India today," The Times of India quoted Rajan.
"By killing transparency and competition, crony capitalism is harmful to free enterprise, opportunity, and economic growth. And by substituting special interests for the public interest, it is harmful to democratic expression. If there is some truth to these perceptions of crony capitalism, a natural question is why people tolerate it. Why do they vote for the venal politician who perpetuates it?" he added.
The governor also noted that wealth of billionaires in the country comes from three factors- land, natural resources and government contracts or licenses, which is controlled by the government.
Last week Rajan had warned that global financial markets are at risk of crash, as economies have been trying to escape crises at each other's expense. In an interview with the central banking journal, he also explained that a number of macroeconomists have not fully learned lessons from 1930's recession.
He argued about the impact of monetary policies pursued by the US Federal Reserve and other central banks to fight financial crisis and recession in developing nations. These monetary policies have been causing misallocation of capital in the global economy and could lead to huge loss ahead in future, he said, according to TIME.
He however added that India's is less vulnerable to economic crisis due to rising currency reserves and falling inflation.