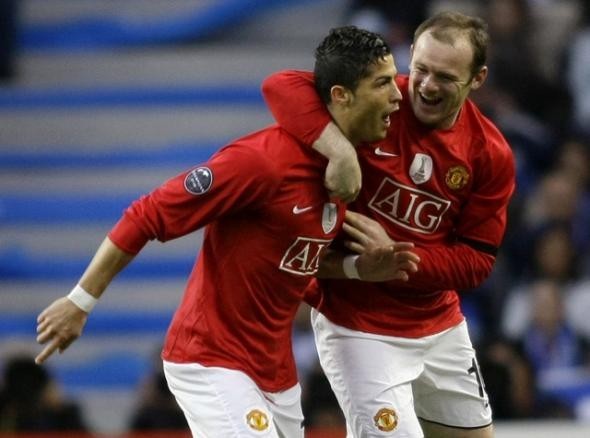 Their fans around the world will vouch for them when it comes to their talent in the field but former Manchester United team-mates - Cristiano Ronaldo and Wayne Rooney - are poles apart in fitness department, that's what their former fitness coach has claimed.
It seems England striker hates gym as much as the Portuguese star loves working out.
"Wayne didn't see the importance of the gym really. He'd say, 'I'm here to play football'. I always wish I could have pushed Wayne that bit further," ex-fitness coach Mick Clegg told The Sun about the England striker.
He went on to say what sets Cristiano Ronaldo apart from Rooney is his fitness regime.
"Wayne was always a big lad and was afraid of bulking up if he spent too much time in the gym. That's what set Cristiano Ronaldo apart. He would do whatever training I prescribed and more. He lived and breathed football 24/7 and his dedication was phenomenal. Wayne could still be as good as Cristiano if he emulated his attitude to the gym - he is an amazing athlete when he puts his mind to it," he added.
The fact is, the 28-year-old Real Madrid star, whose height is 6' 1", weighs 75 kg and has six pack. On the other hand, the 27-year-old Manchester United striker's height is 5' 10''. His weight is 79.4 kg and has only one pack.
The duo played together for five years at Old Trafford before Ronaldo moved to Real Madrid for a record fee in 2009. They could play together again if Manchester United succeed in bringing the Portuguese star back to Old Trafford as speculated.
Interestingly, it is also reported that the duo could swap their places in a £90million deal between Real Madrid and Manchester United.
Real Madrid are interested in Rooney, who is valued at around £30m, and its new boss Carlo Ancelotti has been a long-time admirer of England striker and would be happy to sacrifice Ronaldo if it meant he could sign the United star, reported Daily Star.