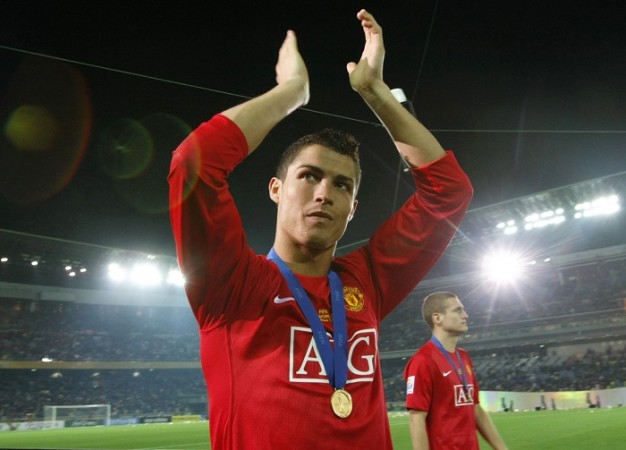 Former Manchester United forward Cristiano Ronaldo has been voted as the greatest player to have ever played in the Premier League.
Although the Portuguese player, who was brought from Sporting Lisbon to Manchester United by Sir Alex Ferguson for a transfer fee of £12.24 million in 2003, only spent six seasons (2003-2009) in England, he ended up winning three Premier League titles, two League Cups, a FA Cup and a Champions League title at Old Trafford.
The 30-year-old, who scored 118 goals in 292 appearances in all competitions for United, also won a lot of personal accolades - including two Barclays Player of the Year awards in the 2006/07 and 2007/08 season, and a Fifa World Player of the year in 2008 - during his six years stint at Old Trafford.
And an online survey conducted by the Press Association revealed that Ronaldo was the people's choice ahead of Thierry Henry and Ryan Giggs.
Around 1,000 online public voters were asked to choose between 10 players – Ronaldo, Henry, Giggs, Eric Cantona, Gianfranco Zola, Dennis Bergkamp, Steven Gerrard, Alan Shearer, Roy Keane and Patrick Vieira – whom they thought was the best footballer to ever play in the Premier League.
Although almost 25% of the voters (253 out of 1000) chose to go with the 11th "other/don't know" option, Ronaldo won the poll by getting 24% (177 out of 747 votes) of the total votes.
Arsenal's legend Henry came second with 133 votes while Manchester United favourite Giggs claimed third place with 95 votes.
Former Red Devils striker Cantona and the Premier League's record goalscorer Shearer claimed the fourth and fifth positions with 92 and 89 votes respectively.
In terms of regions, Henry was the most popular in East Anglia, while Newcastle favourite Shearer, not surprisingly, swept the emerged at the top in the northeast. Giggs and Cantona claimed the top spot in Wales, while most of the votes from Northern Ireland went in favour of Liverpool captain Gerrard.
Check out the full results of the voting below
Cristiano Ronaldo (177 votes, 24%)
Thierry Henry (133 votes,18%)
Ryan Giggs (95 votes ,13%)
Alan Shearer (92 votes, 12%)
Eric Cantona (89 votes,12%)
Steven Gerrard (77, 10%)
Dennis Bergkamp (40 votes, 5%)
Gianfranco Zola (24 votes, 3%)
Roy Keane (14 votes, 2%)
Patrick Vieira (six votes, 1%)