Cristiano Ronaldo spent some good years at Sporting Lisbon, both as at the academy and also in the senior team, before making his dream move to Manchester United. The Portugal international visited his former club, Sporting Lisbon, alongside pregnant girlfriend Georgina Rodriguez on Saturday.
It was no surprise when the player received a heroes welcome from his fans as he had come to watch his former club play Tondela.
Ronaldo must have left the stadium happy, with Sporting beating Tondela 2-0.
Cristiano and Georgina were enjoying their time together in the VIP stands. The fans were pleased to see the return of one of their best players ever, who wore their jersey.
Ronaldo could afford to take such time off and attend Sporting's match as the Real Madrid star received a five-match ban for pushing a referee in the Spanish Cup.
As a result, the player, still serving suspension, will still not be available for their next two matches, Real Sociedad on Sunday, and then Real Betis too.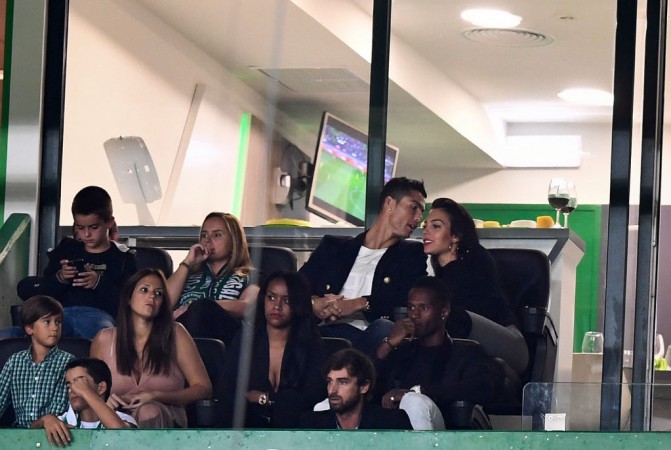 However, such kind of absence must have also given him time to be with his pregnant girlfriend Georgina. The couple is expecting their first child together in the coming months.
Cristiano is already a father of three. He has a son, Cristiano Jr from his previous relationship. Georgina and Cristiano Jr have been spotted together a number of times in Real's football matches, even on family holidays.
The Real Madrid star also has twins, Eva and Mateo, who were born via surrogate mother in June.