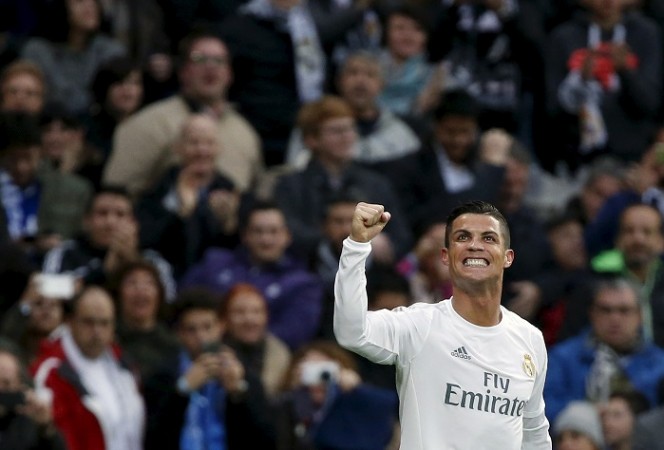 Cristiano Ronaldo has been enthralling football fans for many years. He also contributed immensely in building new fanbases around the world as well. In short, he's been one of the biggest flag-bearers of the beautiful game of this generation. However, how long will he continue plying his trade? That has always remained the big question.
The Real Madrid midfielder started his club career in 2002 with Sporting Lisbon, and the subsequent year, he made his debut with his the senior Portugal side. And after that, it was history. From Euros to the World Cup to being named the Greatest Portuguese player of all time by the Portuguese Football Federation, the ride has been everlasting for Ronaldo.
No football legend, however, can keep playing for his entire life. Retirement is an integral part. Even for Ronaldo.
While nobody knows when he will hang up his glittering club football boots, the dribbling maestro has revealed when he is set to retire from international football -- in 2022.
"I expect Qatar could be my final World Cup," Ronaldo, 31, has been quoted by ESPN FC. "I often go on holidays there, to Qatar as well as Dubai. I am happy because for sure it will be [my] last international tournament."
The 2022 Qatar World Cup is scheduled to take place during the months of November and December owing to hot weather conditions in the Middle East, and if Ronaldo keeps his word, we may not see him in a Portugal jersey anymore, come 2023.
We will, however, find the former Manchester United superstar at Real Madrid for the next two seasons, as he pledged his stay with the La Liga giants until his current contract expires in 2018. "I want to stay here [Santiago Bernabeu] for two more years. The two years I'm talking about take me to the end of my contract," Ronaldo was quoted by AS.
"And the future, we'll see."
Over the seasons, French giants PSG and Premier League giants Manchester United have kept on chasing Ronaldo's signature, but acquiring him from Real Madrid has not come easy for the two clubs.