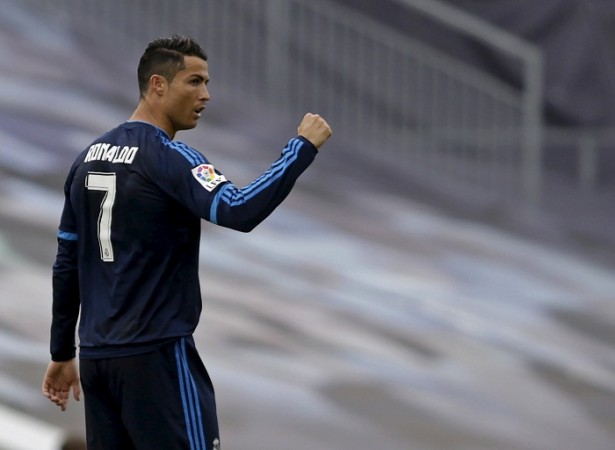 Portuguese football legend Paulo Futre has revealed that Cristiano Ronaldo is surely on the verge of leaving Real Madrid this summer, and the chances of the 30-year-old returning to Manchester United looks very realistic.
Ronaldo may have scored 27 times from 27 games in all competitions for Los Blancos this season, but critics feel the Portugal skipper is just a mere shadow of his past. Even Tuesday's edition of Marca gave a huge headline slamming Ronaldo's performance this season.
The negativity has surely taken a toll on the player's morale, and Futre -- an Atletico Madrid legend -- feels Ronaldo's time at Santiago Bernabeu is up.
"It has been disheartening times for him [Cristiano Ronaldo]. He has not been getting the affection he needs, although things are slightly better now following the arrival of Zinedine Zidane," Futre spoke to a Spanish radio station, reported The Sun.
"The big question is whether he will stay with Madrid or leave for PSG or Manchester United and I believe he will leave. I think a lot of things will have to change in order to convince him to stay."
The veteran Portuguese winger also mentioned that Ronaldo has to make a move to one of Europe's elite clubs at the earliest if he wants to be a part of another big-money transfer, as his peak years are gradually coming to an end.
"It is the last opportunity for him and Jorge Mendes [Ronaldo's agent] to negotiate a big contract somewhere in Europe," Futre continued. "I think Madrid will have to either win a major title like the Champions League or La Liga, or risk losing Cristiano at the end of the season."