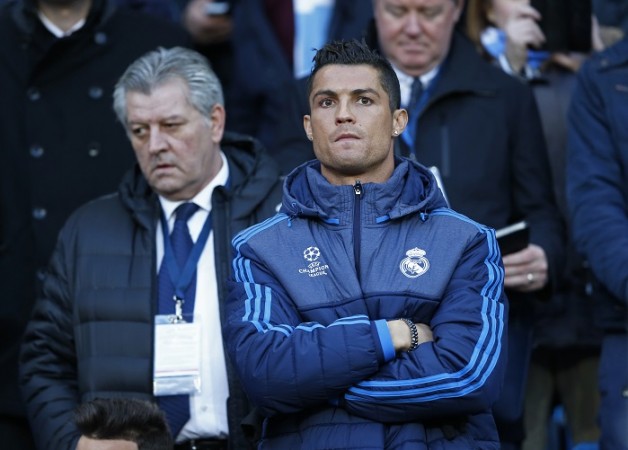 Zinedine Zidane is hopeful Cristiano Ronaldo will be fit in time for the second leg of the Champions League semifinal against Manchester City. The Real Madrid superstar missed the match at the Etihad Stadium on Tuesday, with the first leg ending 0-0.
Real Madrid lacked the potency up front without their main goalscorer, as the Spanish side eventually settled for a goalless draw, which sets up the second leg at the Bernabeu next Wednesday nicely.
Ronaldo was initially expected to be fit for the first leg on Tuesday, but Zidane revealed the former Manchester United man, who missed the La Liga win over Rayo Vallecano last weekend, felt something in his thigh after the final training session, leading to the manager deciding to leave his best player out of the match.
"Cristiano felt something after the last training session, that's all there is to it," Zidane said. "We didn't want to make it worse."
Real Madrid also had to play without Karim Benzema in the second half, after the Frenchman's knee injury meant Zidane was forced to take him off at halftime.
"I said that they were 100% fit, but that we'd have to see how they did in the last training session," Zidane added. "The issue with Karim was a bit different, but it was gradually getting worse and we didn't want to risk him.
Zidane will hope to have Ronaldo back for the second leg, because Real Madrid really do look a different outfit when they have their main man in the starting XI. Having single-handedly rescued Real Madrid in the quarterfinal second leg against Wolfsburg, Ronaldo will want to make his mark at the Bernabeu next Wednesday, but Zidane insisted the club will take it one day at a time.
"They're two important players and we hope that they're back for the second leg," the Frenchman said. "We'll take it day-by- day and look at it with the doctors."