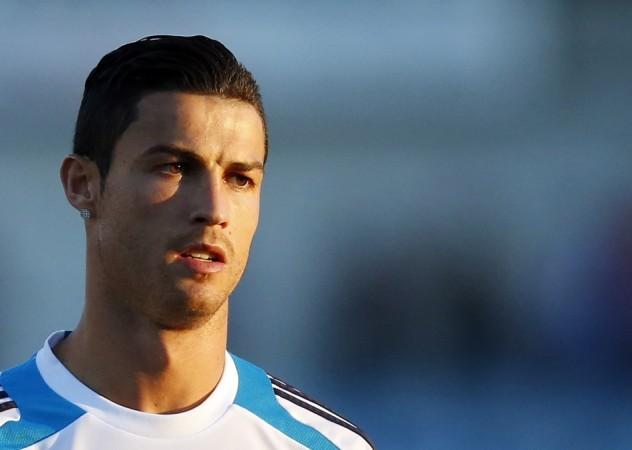 Cristiano Ronaldo has responded to the subtle jibe made at him by his former manager at Real Madrid Jose Mourinho. Current Chelsea manager Mourinho, in an exclusive interview with ESPN, said he coached only the 'real' Ronaldo, referring to the Brazilian World Cup winner as opposed to the Portugal captain.
Cristiano Ronaldo responded to those comments by deliberately refusing a response.
"There are certain things in life that are not even worth commenting on," Ronaldo was quoted saying on Goal.com. "I will not say anything else about it for obvious reasons. I have always respected all my coaches and learned from them."
"I have gotten used to people saying bad things about me," Real Madrid's number seven continued. "As we say in Portugal: 'I do not spit on the plate I'm eating from.' That's all I want to say about it."
Chelsea and Real Madrid are both currently taking part in the pre-season tournament the International Champions Cup held across the United States. In addition to Mourinho's current and former team, the tournament features the likes of Everton, Inter Milan, AC Milan, Juventus, Valencia and LA Galaxy.
Madrid and Chelsea will contest the final of the tournament. Chelsea booked their place in the final thanks to consecutive 2-0 victories against Inter Milan and AC Milan. Real Madrid defeated LA Galaxy and Everton to reach the final. The match takes place on Thursday (8 August) and is sure to be a spectacle as Mourinho faces his former club only a few months after leaving. The Portugese manager, ahead of the final, claims Madrid must thank him for even being a part of the tournament.
"You know Real Madrid are playing this competition and doing this pre-season here because I organised it for them," Mourinho said. "Because I am professional I did it even knowing that I would not be doing the pre-season with them."
The Chelsea coach re-iterated how his project at Chelsea is long-term, as many of the players are under 23 years old.
"My first team at Chelsea [from 2004 to 2007] was a team with a high age range and with players that were in the best moment of their careers," he explained. "It was ready to attack immediately in every competition and thinking about more the present and less about the future."Given the average age of his current squad, the manager implies such an attitude will not work during his second stint at the London club.