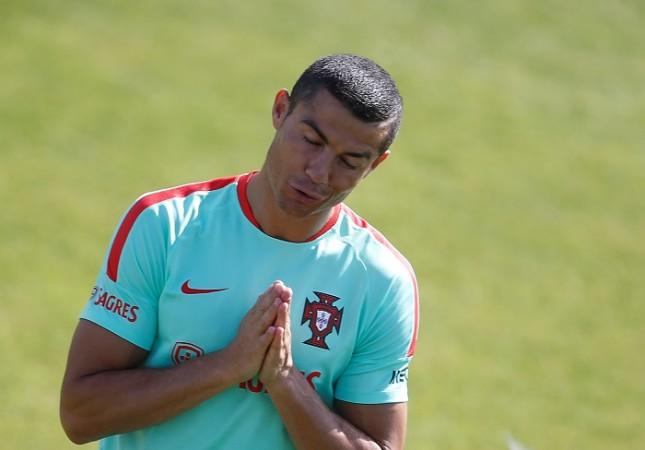 Cristiano Ronaldo looks increasingly likely to leave Real Madrid this summer, with the English Premier League looking like his probable destination. While the Portuguese superstar's former club Manchester United are the favourites to re-sign Ronaldo, another Premier League club have now joined the queue for one of the best players in the world.
Chelsea are now ready to rival Manchester United for the signature of Ronaldo, who has said he wants out of Real Madrid and Spain after authorities accused him of tax fraud.
Barcelona's Neymar and Lionel Messi have also fallen into that same net in Spain, with Messi eve convicted of tax fraud, and Ronaldo, enraged by being the latest footballer to be targeted, is looking to leave the country.
Manchester United was always going to be his most likely destination, with Cristiano, several times in the past, professing his love for the club where he spent six fruitful years.
His favourite manager Sir Alex Ferguson might not still be at the helm at United, but considering he is still a fan favourite at Old Trafford, it would be far from a surprise if he were to make a move to Manchester.
The one thing that might stop Ronaldo from signing for Manchester United would be the current manager Jose Mourinho, who reportedly did not get along with the multiple-time Ballon d'Or winner during their time at Real Madrid.
And that could be the chance that Chelsea take to try and bring Ronaldo to Stamford Bridge, with Roman Abramovich keen to make a big-money move in order to persuade Antonio Conte to stay, so says a report in The Sun.
Conte has delayed signing on a new contract, which would keep him at Stamford Bridge until 2021, owing to the fact that Chelsea have not gone about their business in the transfer market as expected.
Knowing the need to strengthen the Chelsea squad, in order to complete in both the Premier League and Champions League, Conte had asked for several new signings, but none of them have arrived yet. Alex Sandro of Juventus, Monaco midfielder Tiemoue Bakayoko and Everton striker Romelu Lukaku are all thought to be on Conte's wishlist.
That has left Conte frustrated and his future at Chelsea in doubt.
Abramovich hopes that a move for Ronaldo, one of the biggest names in the sport, will help in convincing Conte that Chelsea is the place for him for the foreseeable future.
According to certain reports, Manchester United are also set to go all out to sign Ronaldo, who is also wanted by PSG, from Real Madrid, with the club ready to use David De Gea as makeweight in the deal.
Since Mourinho is keen to sign Alvaro Morata, also from Real Madrid, United are ready to bid £184 million plus De Gea for Morata and Cristiano.
If there is any club capable of spending such insane kinds of money it is Manchester United, so don't be surprised if it happens.
Why Ronaldo is still so popular at Old Trafford