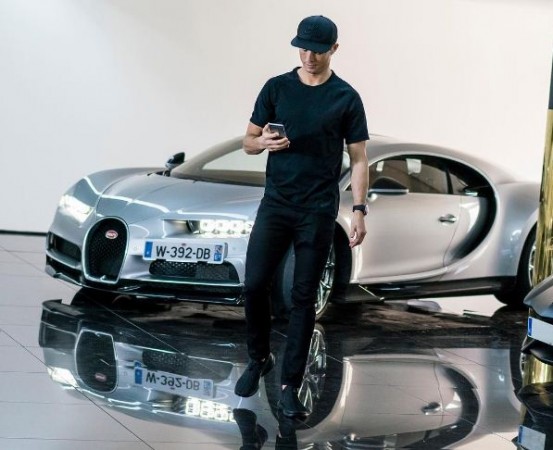 Portuguese professional footballer and Spanish La Liga team Real Madrid's winger Cristiano Ronaldo is one of the top paid sports stars in the world. Away from football, he is also known for his passion towards fast cars. The 32-year-old footballer already has an enviable car collection and had recently added yet another supercar.
Ronaldo's latest prized possession is a Bugatti Chiron. The footballer has posted a picture and a video of his Chiron on social media forums, which he drove out of his garage with his son Cristiano Jr. He also captioned the picture, "New animal in the building Bugatti Chiron."
Interestingly, Ronaldo revealed the latest addition to his fleet of cars after making his 400th appearance for Real Madrid club.
Bugatti Chiron, valued at around €2,400,000 (Rs 18.50 crore), is a mid-engined two-seated sports car limited to just 500 units worldwide. Ronaldo's car has undergone some personalisation as the video features CR7 logo on the headrests.
Even though he bought the Chiron now, he is already familiar with the car. In February, Bugatti had posted a video of Bugatti test driver Andy Wallace introducing Chiron to the ace footballer. Ronald then took the Chiron for a spin on VW Group's Ehra-Lessien test track. Back then, there were rumours that Ronaldo was the first customer of Chiron.
This is not Ronaldo's first Bugatti car as well. In July 2016, Ronaldo had bought a Bugatti Veyron 16.4 Grand Sport Vitesse to celebrate Portugal's Euro 2016 victory. Earlier this month, he also bought Ferrari F12tdf, a lightweight, track-focused version of the F12berlinetta grand tourer.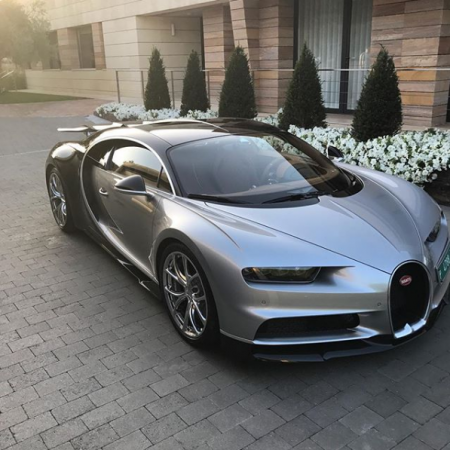 The Chiron is powered by a W16 8.0-litre engine with four turbochargers. The massive mill develops 1,479bhp at 6,700rpm and 1,600Nm of torque in the range of 2,000 to 6,000rpm mated to specially developed seven-speed dual-clutch gearbox. The Chiron sprints from 0 to 100kmph in mere 2.5 seconds. 0 to 200kmph speed can be achieved in 6.5 seconds and to reach 300kmph, Chiron needs just 13.6 seconds. The top speed is 420kmph.