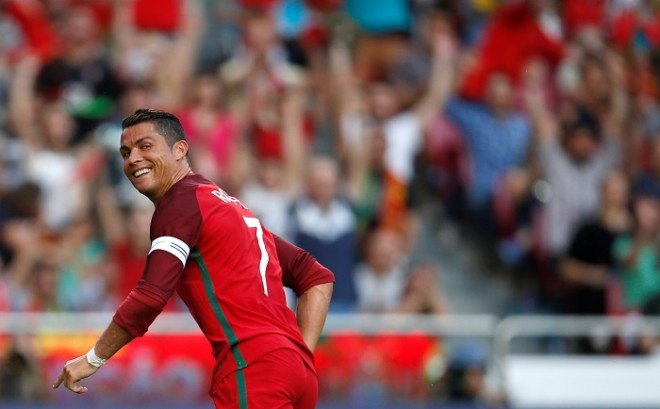 Forbes released the list of the top 100 highest paid athletes on Wednesday. Real Madrid forward Cristiano Ronaldo and Barcelona superstar Lionel Messi sealed the top two spots in that list.
The 31-year-old Portuguese star topped the chart with earnings of $88 million. Ronaldo earned $56 million in salary and $32 million from endorsements.
Ronaldo is expected to add more money to his bank in the next calendar year as he signed a lucrative $13 million-a-year deal with Nike. He has also been earning from his range of clothing, cologne, shoes and hotels. Ronaldo is also the brand ambassador of Tag Heuer and Herbalife.
Messi was next on the list with earnings of $81.4 million, out of which $28 million came from endorsements.
NBA star LeBron James occupied third spot on the Forbes list of highest paid athletes in the world. He is the highest paid American athlete, with an earning of $77.2 million.
Kevin Durant and Kobe Bryant, who recently retired from the NBA, are in the fifth and 10th spots respectively.
Swiss tennis star Roger Federer followed James on that chart with earnings of $67.8 million.
Former world number one and 14-time major golf champion Tiger woods, who had topped this chart 12 times, slipped to the 12th place, earning $45.3 million.
Retired star boxer Floyd Mayweather topped the Forbes highest paid athlete list thrice in the last four years. But this year, he slipped to 16th place, with $44 million.
Serbian tennis superstar Novak Djokovic was sixth on the list with earnings of $55.8 million, out of which $34 million came from the endorsements. Djokovic recently completed a career Grand Slam, after winning the French Open 2016.
The world's fastest man Usain Bolt, who will be featuring in the upcoming Rio Olympics, is 32nd on the list with $32.5 million.
Woman tennis star Serena Williams went past Maria Sharapova to become the highest paid woman in sports with $28.9 million.