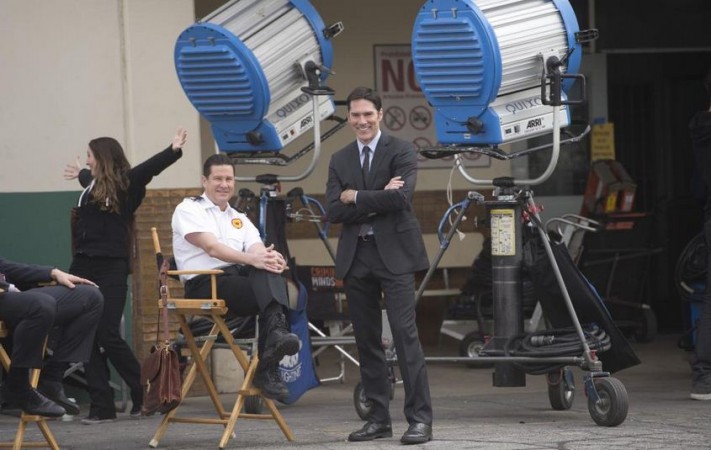 "Criminal Minds" season 11 is just two months away from its premiere. The cast members have all returned to work and the first table read took place on 7 July, followed by cameras being rolled the next day.
And it looks like the crew has already revealed the look of a new villain from the upcoming season. At least that's what a new behind-the-scenes photo from the sets of season 11 hints at.
The above image posted by CM_SetReport shows an unidentified actor's face, painted in black and white. The actor is seen smiling and giving a thumbs-up. The picture captioned, 'What's black and white and red all over', gets you thinking if he's the next villain that the Behavioral Analyst Unit (BAU) would be fighting.
Things look smooth and well on track for "Criminal Minds" season 11 as the whole cast including Shemar Moore, Joe Mantegna and others sat down for their first table read on 7 July.
And the very next day, first behind-the-scenes photos from the shoot location were released. Stills featuring Joe Mantegna, Kirsten Vangsness and Thomas Gibson, were all over Twitter.
While fans of "Criminal Minds" have been getting their regular dose of news about the upcoming season, CBS has been very cautious about not giving out much information in advance.
"Criminal Minds" season 11 will be premiered on 30 September, 2015.