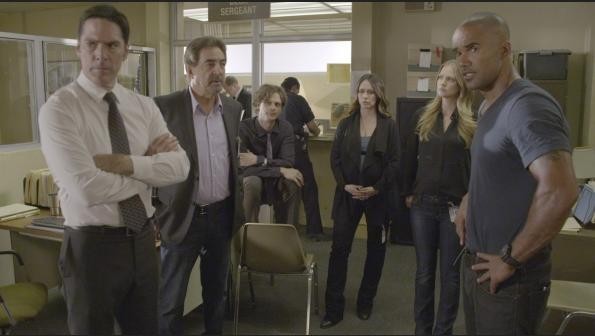 "Criminal Minds" is all set to make a comeback with its 11th season in September this year. But could it be also the last season for the Behavioral Analysis Unit (BAU) members?
As season 11 rolls out later this year, the American CBS police-procedural drama will see various changes. With new characters coming in and various cast changes and exits, "Criminal Minds" season 11 is expected to be the most significant one.
The latest rumours suggest that the upcoming season will have only 22 episodes, which is the fewest number of episodes in the last seven years. "Criminal Minds" has been a popular show on CBS ever since it debuted in 2005.
The series started with only 22 episodes back then, and ever since it has never been less than 24 episodes per season. Though season 3 in 2007 witnessed the least number of episodes (20), it was only due to writers' strike in Hollywood.
And now, with season 11 featuring only 22 episodes, could this mean that it will be the end of "Criminal Minds" and that there will be no season 12?
Master Herald pointed out that this could just be a strategic move to make up for the absence of lead stars AJ Cook and Jennifer Love-Hewitt, who are both on maternity leaves at the moment.
The website clearly mentioned that the shortened season doesn't mean it's the end of the series because the rating of "Criminal Minds" has always remained strong.
As previously reported, Jeniffer Love, who plays Kate Callahan, has chosen to leave the show, while and AJ Cook, who plays Jennifer Jareau, will comeback after first five episodes.
Meanwhile, Aisha Tyler will be joining the team for a recurring role on the CBS series. Tyler came on board following Hewitt's departure and may replace Kate Callahan's character with her role as Dr Tara Lewis.
Also, fans are guessing two of their most favourite characters Emily Prentiss (Paget Brewster) and Jordan Todd (Meta Golding) may come back in the upcoming season.
"Criminal Minds" season 11 will premiere on CBS on 30 September, 2015.