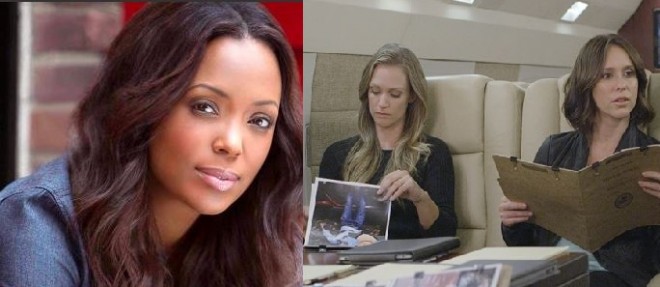 "Criminal Minds" Season 11 will make a comeback on 30 September, but without two crucial members, Kate Callahan (Jeniffer Love Hewitt) and Jennifer Jareau (AJ Cook), of the Behavioural Analysis Unit team. But, these departures have made way for Aisha Tyler, who is joining the team for a recurring role on the CBS series.
As previously reported, both Hewitt and Cook are pregnant. While Hewitt has chosen to leave the show, Cook is on maternity leave and will come back after first five episodes.
According to Entertainment Weekly, Tyler came onboard following Hewitt's departure and may replace Kate Callahan's character with her role as Dr Tara Lewis.
The website further reported that the premiere episode will open with Aaron Hotchner (Thomas Gibson) interviewing several candidates for Kate's position and Dr Lewis, a psychologist with an eye for forensic psychology and its application toward the criminal justice system, proves to be the best applicant to join the BAU team.
It's still not clear if Hewitt, who welcomed a baby boy recently, will come back, but showrunner Erica Messer, in her interview with the website, has mentioned that the spot is open if the actress decides to come back.
She said that if Jennifer decides to return, the writing team can always chalk out a plan for her reintroduction.
"You always have a place here, and we believe that wholeheartedly off-screen as well. One of the great things about our show is you can leave those doors open. We rarely kill anyone. That opportunity for paths to cross again is definitely open," Messer said.
Well, now we will have to wait and watch if Aisha Tyler's Dr Tara Lewis will be able to fill in Jennifer Love Hewitt's Kate Callahan void in "Criminal Minds" Season 11.