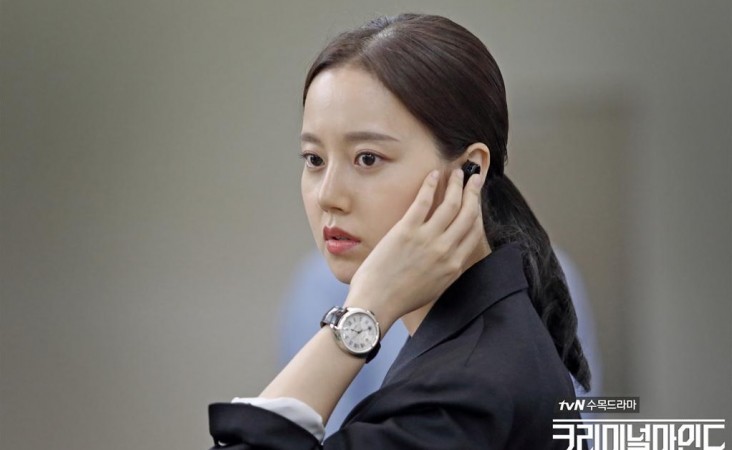 Criminal Minds, the tvN crime thriller series, will be back with episode 17 next Wednesday, September 20, at 10.50 pm KST. This chapter will focus on the mysterious murder case of a young lady named Lee Jin Hoo.
The woman was killed inside a showroom of Dream Valley apartment. The National Criminal Investigation (NCI) team has already started looking for similar incidents that occurred in the recent past.
While Kim Hyun Joon and Ha Sun Woo visited the crime site under the guidance of their team leader Kang Ki Hyung, Yoo Min Young and Lee Han searched for the murder's profile with the help of tech analyst Nana Hwang.
Also read: Bride Of The Water God season 2 predictions
The upcoming episode will pick up right from where it left off and feature the various challenges faced by NCI team. In the promo, the behaviour analyst Sun Woo informs the male protagonist that the victim had dinner with the culprit.
When Kim Hyun Joon informs the female lead the floors are clean without a single trace, she tells him, "Something does not fit in." In the meantime, the team leader tells Yoo Min Young and Lee Han that the showroom location could be the culprit's signature. So, the resident genius thinks the criminal might have worked on construction sites.
Shortly, Ha Sun Woo tells her teammates the culprit will probably find his own way through the murders. "Then the pattern may accelerate," Min Young says in the footage and Kang Ki Hyung adds, "He won't give up on his fantasies."
The footage also shows the criminal chasing his next victim. When the victim pleads for help, he informs her, "I have not even started."
To find out what lies ahead for the highly trained profilers, watch Criminal Minds episode 17 next Wednesday at 10.50 pm KST. In the meantime, do not forget to catch up with the first 16 episodes online here.
Watch the trailer below: