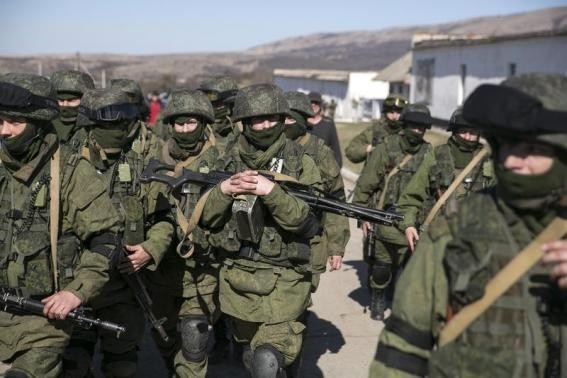 Ousted Ukrainian President Viktor Yanukovych is directly, or the other way round, responsible for the Crisis in Crimea, as it has emerged that he asked Russia to send troops across the border to protect civilians.
Moscow's UN envoy, Vitaly Churkin has claimed in a Security Council meeting that Yanukovych wrote to Russian President Vladimir Putin on Saturday, after which thousands of Russian troops have seized Ukraine's Crimea region.
Russia's UN envoy shows #Yanukovich's letter in which he asks Putin for use of Russian military force in Ukraine pic.twitter.com/DPgDZqtlU4

— RT (@RT_com) March 3, 2014
Although Putin is said to have ordered some forces back to base, Russian forces have been holding military exercises near Ukraine's borders, BBC reported.
Russia had asked Ukraine's forces in Crimea to surrender by 3:00 GMT, although Russia denied issuing any ultimatum of this kind.
Kremlin has been justifying its aggression and military intervention, an incident that has raised tensions to the highest level in the peninsula and has also sparked international outrage and threats of economic sanctions from the US and EU. But Western ambassadors have dismissed Russia's claim as groundless.
As Ukraine's UN envoy Yuriy Sergeyev has said that Russia has already deployed about 16,000 troops to the region, US secretary of State Jonh Kerry is also on his way to Kiev to meet Ukraine's new leaders and show his support.
Kremlin has already established de facto military control in Crimea even as outraged international community has said that Russia will have to suffer consequences for not respecting Ukraine's territorial sovereignty.
There are also growing fears that the increasing military presence in Crimea may try to seize more land in eastern Ukraine, which is a home to a number of people who support ties with Moscow.
The Pentagon has reacted by saying that it is putting on hold all military engagements between the US and Russia including exercises, bilateral meetings, port visits and others.
Crimea, which is Ukraine's autonomous republic, and other cities with Russian speaking people have been hit by political and strategic instability ater Yanukovych was ousted last month, after months of anti-government demonstration in Kiev.
Ukraine's interim government, that has been widely considered to be fragile, has accused Russia of having declared war, and has ordered mobilization of its armed forces.
But even as signals of a massive military miscalculation looms large, defiant Russian President Vladimir Putin has rejected calls from the West to pull back his troops. He claims to have the right to defend the interest of Russian speaking people in the region.