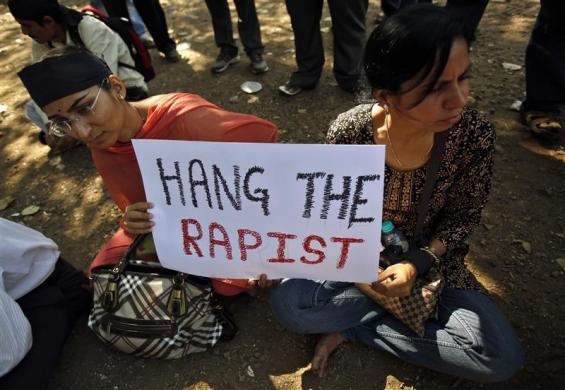 There is a Sanskrit adage, "Atithi Devo Bhava," meaning "the guest is truly your god", which depicts India's hospitality towards guests, but it seems to exist only on papers today, as even tourists are not spared from sexual assaults.
The audacity shown by India on the recent diplomatic row against Italy could surprise many, as it was resolute on bringing back the two Italian marines accused of murdering Indian fishermen to India, and it succeeded. Many hailed it as a diplomatic win.
In the meantime, the apathy shown towards women's safety has come to the fore again. The recent cases of foreign tourists being assaulted have damaged the country's image.
Two cases of attack against foreign women were reported within a span of three days last week even as the Indian government was about to pass the Criminal Law (Amendment) Bill 2013 to stop crime against women in the country.
Last week, a British woman jumped from the second-floor of a hotel in Agra after the manager of the hotel allegedly tried to assault her. She had to be hospitalized before going back home after cutting her Asian tour short.
The incident took place just a couple of days after a 39-year-old Swiss national, who was camping with her husband in Datia, Madhya Pradesh, was allegedly gang-raped by a group of eight men recently, sending shock waves among the foreign tourists.
Last month, a 23-year-old foreign national, a trainee executive at a Gurgaon firm, also complained that she had been raped by her acquaintance after getting her drunk.
India's "good hospitality" image has taken a beating with cases of sexual assaults against tourists increasing.
The country is being hit by a series of rape cases - the most notable being the brutal Delhi gang-rape and murder of a young physiotherapy student. The incident triggered a widespread protest across the country, forcing the government to pass stringent anti-rape law to stop crime against women.
The India Parliament passed the Criminal Law (Amendment) Bill 2013 last week. Under the new law, any "person committing an offence of sexual assault and inflicting injury which causes death or causes the person to be in a persistent vegetative state", is punishable with "rigorous imprisonment of not less than 20 years but which may extend to imprisonment for life which shall mean the remainder of that person's natural life or with death."