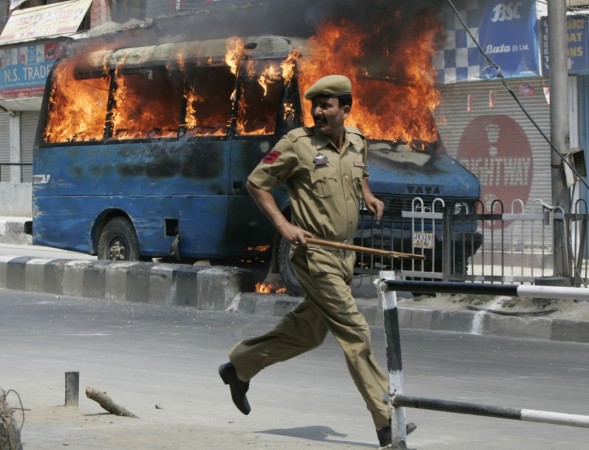 Police lathicharged and open fired at a group of protesters who were on a hunger strike against the proposed construction of electrical crematorium in Siliguri's Ramghat area in West Bengal. The angry mob retaliated by putting a police vehicle on fire and ransacking another one.
The clash began when the Siliguri police force tried to chase the protesters away from the site. Siliguri police commissionerate forces and Rapid Action Force (RAF) have been deployed against the backdrop of tensions erupted in the town.
The locals have been protesting against the proposal to construct an electrical crematorium in ward-5 of Ramghat area. They are opposing the construction because they think it would cause pollution in the area.
According to an earlier report in The Statesman, when the North Bengal Development Department (NBDD) officials arrived to start the construction work, locals – mostly women – gathered around the site to stall their work.
"We did not prevent them from doing their job, but we staged a silent protest against the project. We will not let the government set up the crematorium because it will cause pollution and harm the people living in the area. If they go ahead with the project, we will launch a vigorous movement," a local resident, Gauri Mitra, said.
After the continued protests, West Bengal development minister Gautam Deb had said that there may be a shift in the location of construction site. The state government has sent proposals for similar projects in other parts, including Alipurduar, Balurghat, Mainaguri, Dhupguri and Bagdogra, as well.