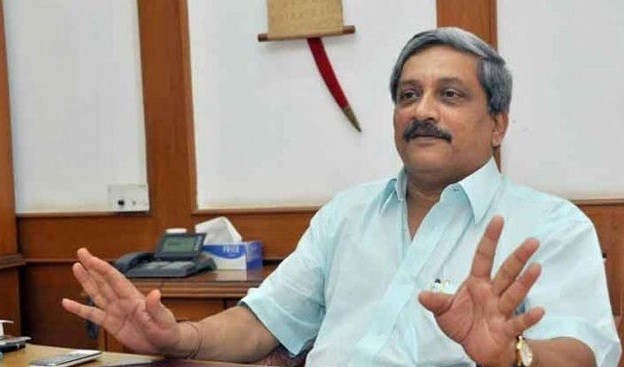 Defence Minister Manohar Parrikar said on Wednesday that the credit of the successful operation by Indian Army where they conducted surgical strikes on terror launch pads along the Line of Control on the intervening night of September 29 can be shared by all Indians including those who were cynical of such an operation by the armed forces.
"I don't mind sharing credits, including the surgical strikes, with every countryman because it is done by our Armed Forces and not by any political party. So all Indians, including those doubting Thomases, also can share the credit," said Parrikar.
He further noted that he is willing to take the credit "at the most" for the operation and the "major share goes to the Prime Minister but the issue I will at least claim the credit (for) is decision-making ability and planning."
He even went on to say that this will "...settle the nerves of many people..."
Since the public statement from the Indian Director General of Military Operations (DGMO) Lt Gen Ranbir Singh, several individuals, including ex-Members of Parliament (MP) were cynical of such an operation as claimed. But the defence establishment and many in BJP have been against any such disclosures to the public as the matter is of national security.
Previously in Lucknow, Parrikar questioned those asking for proof of the surgical strikes and hinted that those asking for proof are afraid that the Indian Army operation will increase the image of PM Modi.
On the intervening night of 28 and 29 September the Special Forces of the Indian Army attacked "several terror launch pads to pre-empt infiltration by terrorists" that has caused "significant casualties" to terrorists. This had alarmed the Pakistanis. The Pakistan Army rejected Indian operation as an "illusion" but acknowledged the loss of two of its soldiers in the exchange of fire that also wounded nine others