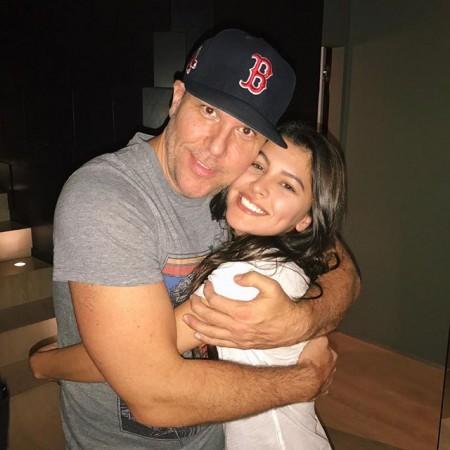 Dane Cook addressed his relationship with his 19-year-old girlfriend Kelsi Taylor during a Q&A on Instagram and said that the age gap between them does not bother him.
The 46-year-old comedian uses Instagram's Q&A feature and gets a lot of questions about his relationship with singer, Taylor, who is 26 years younger to him on Monday, Aug 13.
The first question he answered was a fan's who asked him, "What advice do you have to those in age gap relationships?" Cook replied, "The only thing you have to do is plan that your deaths will be somewhat far apart," according to People magazine.
When asked about how they met, he replied saying, "We met at a game night I host at my place," Cook wrote on his story. We were friends for a while and soon after fell in like with each and then upgraded to love." They met over a year ago, when Taylor was only 18.
He went on to say that both their families hang out together and go out for dinner. He loves her family. As Cooks parents have passed away long ago, his sister is the only family left for him, who also loves Taylor a lot.
Cook went on to praise his girlfriend when asked about what he likes about her. He said, "she is smart, kind, creative, loyal and honest."
In February, the couple vacationed in Maui, and they couldn't keep their hands off each other. The posts uploaded by Cook show the two closer than ever.