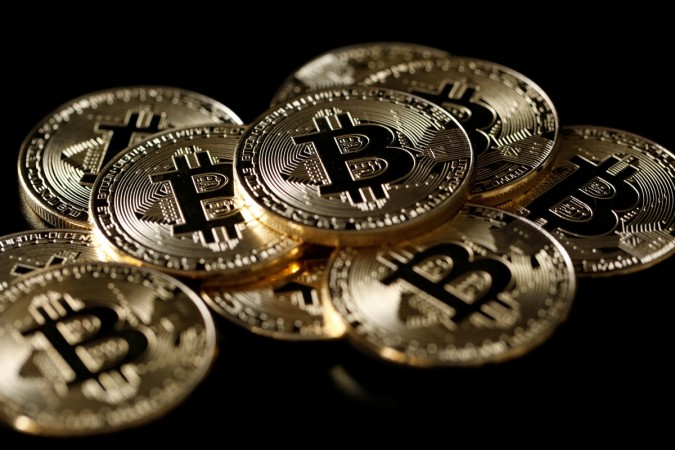 In a move to crack down on investors trading virtual currency — Bitcoin, the Income Tax (I-T) department has issued notices to 4 lakh high net-worth individuals (HNI) across India, who were trading Bitcoin on different exchanges.
Around 20 lakh entities are registered on these exchanges, of which about 4 to 5 lakh were "operational" and involved in transactions and investments, official sources told news agency PTI.
Last week, the I-T department had conducted survey operations at major Bitcoin exchanges across the country. A team led by the Bengaluru investigation wing visited the premises of nine exchanges where Bitcoins are traded. The exchanges were located in New Delhi, Bengaluru, Hyderabad, Kochi, and Gurugram.
It is learned that information about individuals and entities found on the databases of these exchanges will be probed further.
"Those individuals and entities whose records were recovered by the department are now being probed under tax evasion charges. Notices are being issued and they will have to pay capital gains tax on the bitcoin investments and trade," a senior official aware of the operations
The official further told the news agency that the I-T department will seek relevant financial details and tax documents to scrutinise the transactions made by 4 lakh HNIs.
Bitcoin is in news for the past one week as it hit new highs almost every day after some US exchanges opened Bitcoin future trading. It is currently being traded at $18,905 a piece.
India Bitcoin issue is in patchy water, as the regulator has not legalised trading and transaction of virtual currency in the country.
"The survey operations conducted last week, under section 133-A of the Income Tax Act, was undertaken for gathering evidence for establishing the identity of investors and traders, the transaction is undertaken by them, the identity of counter-parties, related bank accounts used, among others," an official from the I-T department said.
Earlier, the Reserve Bank of India (RBI) had warned that it has not given any licence to anyone to operate virtual currencies such as Bitcoin.
In a notification, the central bank said, "users, holders, and traders of Virtual Currencies (VCs) including Bitcoins regarding the potential economic, financial, operational, legal, customer protection and security related risks associated in dealing with such VCs."