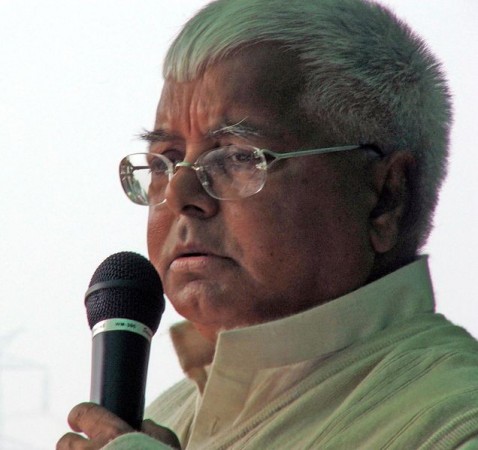 The Central Bureau of Investigation (CBI) court in Ranchi has turned down a request from Rashtriya Janata Dal (RJD) supremo Lalu Prasad Yadav to let him keep his Z-plus security in jail.
The former Bihar Chief Minister was convicted on Monday in the 17-year-old fodder scam by the special CBI court. Lalu and 45 others were found guilty of fraudulently withdrawing ₹37.7 crore meant for various agricultural support programmes from the state treasury.
According to PTI, reports, Lalu had requested for Z-plus security, which entitles him to a security cover of 38 personnel provided by National Security Guard Black Cat commandos. The commandos are adept in martial arts and armed with MP5 guns. They also carry the latest communication gadgets.
"After his conviction, Yadav had sought the court's permission to keep his Z-plus security with him, but the court did not permit, it," said Dharmendra Pandey, Additional District Magistrate (law and order) and jail superintendent.
Lalu will be disqualified as a Lok Sabha MP citing the 10 July Supreme Court judgement. He is currently lodged at the Birsa Munda Central Jail. The quantum of punishment that Lalu faces is an imprisonment of up to seven years. The special CBI court will announce the sentence via video conference on October 3.
"The quantum of punishment will be pronounced on October 3. Lalu Prasad and Jagannath Mishra will be given four or more than four years of punishment," CBI lawyer Arvind Kumar Singh told IBN Live.
Lalu also served as a Union Railway Minister between 2004 and 2009.
Click here to see Lalu Yadav being convicted on Monday.