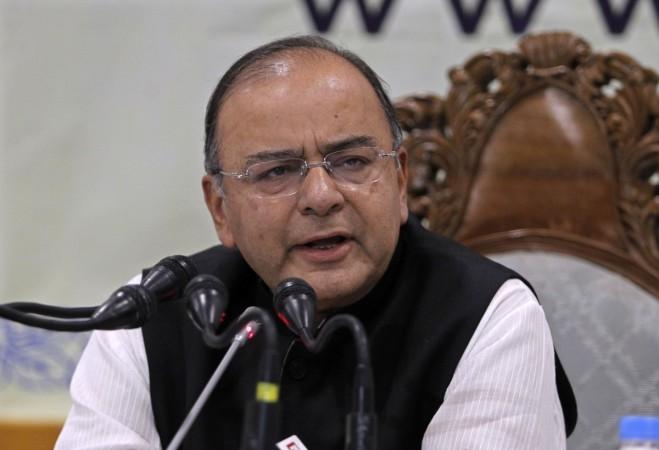 India will not have to wait for long to bring back the black money stashed in foreign banks by some individuals, Union Finance Minister Arun Jaitley indicated on Friday, 25 July.
"Country will not have to wait for long for bringing back black money. We are giving all information received from abroad on black money to Supreme Court. Tax havens have started giving information on black money," Zeenews quoted the Finance Minister.
The government had recently stated that it has started proceedings against individuals, who have deposited illegal money in foreign banks, by entrusting the task to the Special Investigating Team (SIT).
The Supreme Court had directed the Union government in July 2011 to constitute the SIT to probe the black money stashed in tax havens. The court had also instructed the UPA government early this year to follow up on the matter.
Jaitley said that the government is in the process of communicating with Switzerland authorities on the matter and that it is trying to elicit information from the Swiss authorities within the parameters of law.
He also explained that some Indian citizens have opened accounts in foreign countries without taking any permission from the Reserve Bank of India (RBI).
While referring to exchange of information with Swiss authorities, the Finance Minister said that there is a difference between legal and illegal foreign accounts. With regard to these illegal accounts, the Union government is seeking cooperation with foreign countries like Switzerland, Jaitley added.
Cooperation of foreign counties with Indian government is pivotal to get the black money stashed abroad by Indian citizens, Jaitley said. French government alerted Indian authorities about Indians' accounts of black money stashed in other countries like France and Germany.
"They (French authorities) had got a list of names of people who have accounts in the Swiss bank. This data didn't reach the French government through any official route. This data was taken by someone from the HSBC Bank and handed over to the French government," Yahoo.com quoted the Minister.
Jaitley said that SIT has been provided with all details it needed. Finding a media report that Swiss authorities were eager to cooperate with India on the matter, the Union government has written to Switzerland government on 23 June, seeking information on all black money account holders in Swiss banks.
India's black money stashed in tax havens abroad is estimated to be between $462 billion and $1.4 trillion.