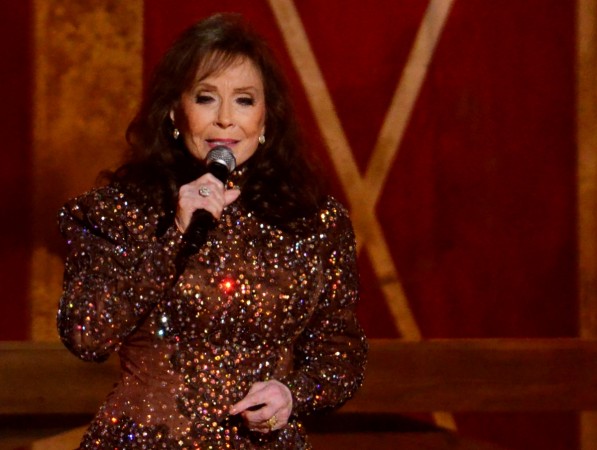 American country music star Loretta Lynn has been admitted to a hospital after she suffered a stroke at her house in Hurricane Mills, Tennessee, on Thursday, May 4.
The 85-year-old singer, who celebrated her birthday on April 14, is currently undergoing treatment at a hospital in Nashville and she is expected to make full recovery, according to her publicist Maria Malta.
"She is currently under medical care and is responsive and expected to make a full recovery," Lynn's publicist stated on the official website.
Also read: ACM Awards 2017: 5 best moments of musical night
The Wouldn't It Be Great singer had several live concerts scheduled for the next couple of days. One of the shows in South Carolina was scheduled for Saturday, May 6, while another one was supposed to be held in Pennsylvania on May 12.
Both the shows have been postponed due to the singer's health issues. "Loretta, who just celebrated her 85th birthday, has been advised by her doctors to stay off the road while she is recuperating. Regrettably, upcoming scheduled shows will be postponed," her publicists said.
Born in 1932 as the second child of Clara Marie and Melvin Theodore Webb, the American musician rose to fame in 1967 with the release of 16 songs. Although she faced several challenges in her career after radio stations refused to play her songs, she did not give up.
During her musical career, Lynn received several awards, including the Songwriters Hall of Fame in 2008, the Country Music Hall of Fame in 1988, and the Nashville Songwriters Hall of Fame in 1983. She was also honoured during the Country Music Awards 2010.
One of the biggest achievements in her life is the Presidential Medal of Freedom that she received in 2013 from the then US President Barack Obama.