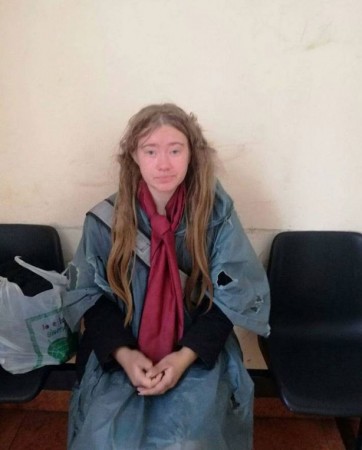 Madeleine McCann may be alive and living on the streets of Rome, according to a missing persons organisation -- Missing Persons of America.
The organisation has seen a teen, who is said to be English-speaking, and has no ID or passport, sleeping on the streets of the Italian capital.
Refusing to accept cash from strangers, campaigners online say that she looks like several missing girls, and has been working to identify her for more than a week.
The names which have been mentioned by the organisation in her identification include Amanda Adlai who was abducted in Michigan in 2008.
They also suggested that she could be Maria-Brigitte Henselmann who disappeared from Germany in 2008 and Madeleine McCann, who vanished in 2007.
Those who have met the girl, who is around 5ft tall, say she is polite and does not speak Italian. They add that she will answer to the name 'Maria' - but police say that's one of many names she has told them.
Missing Persons of America wrote on a website page dedicated to 'Maria': "There have been several people that think it may be Madeline McCann who would be 13 now.
"Madeline had a distinctive mark on her eye and it would be easy to tell if it was her by that identification."
They added that images of 'Maria' have been shown on Italian TV on a show called Chi l'ha vista, which specialises in finding missing people.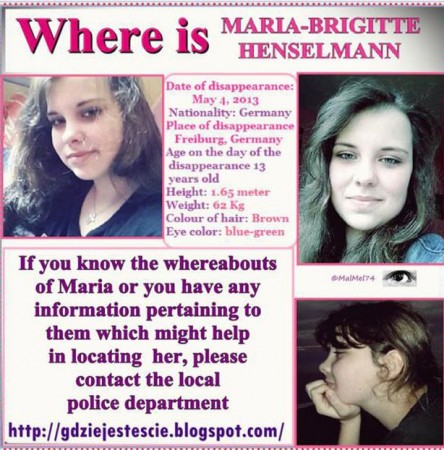 The Missing Persons of America site updated on November 20: "The Italian police are saying that this young woman does have a mark on her pupil [but] I have no verification on that at this writing."
Lorena Kollobani wrote on the Missing Persons of America Facebook page : "I don't know if she is even American. I've seen her in Rome streets. She sleeps outside and has mental problems I think.
"But looks she hasn't done this kind of life before because she doesn't accept money and she is very careful and well behaved while eat [sic]. I think she is a foreign student because she doesn't know any Italian.'
With no belongings, 'Maria' has been seen in the same long, light brown skirt, long dark blue rain coat and men's black trainers for a considerable amount of time.