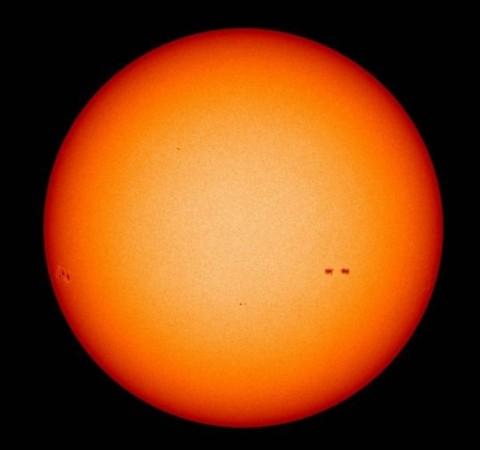 The National Aeronautics and Space Administration (NASA) on Friday reported that a solar phenomenon called Coronal Mass Ejection (CME) had ejected from Sun towards Earth.
The phenomenon is different from solar flare and shoots out billions of tons of solar particles in space. And their impact depends on the speed they are ejected.
The CME reached Earth on March 17 (Sunday) and created a mild solar or geomagnetic storm. The storm ranged to G2 scale and later subsided to G1.
Also the CME's impact with Earth's magnetic field caused Aurora Borealis in the mid latitudes.
Space Weather.com reported that Auroras were visible in the night sky across the Canadian border stretching far down south to Colorado.
NASA said that solar storms possibly disrupt electrical systems and satellite based communication systems, but no such instances have been recorded yet.
The Coronal Mass ejection was captured by European Space Agency and NASA's Solar Heliospheric Observatory (SOHO) from 3:24 to 4:00 am EDT on Friday.
The CME was estimated to be travelling at 900 miles per second, which is faster than the usual speed for CMEs.
On Saturday, the CME passed by NASA's Advanced Composition Explorer (ACE) as it neared Earth.